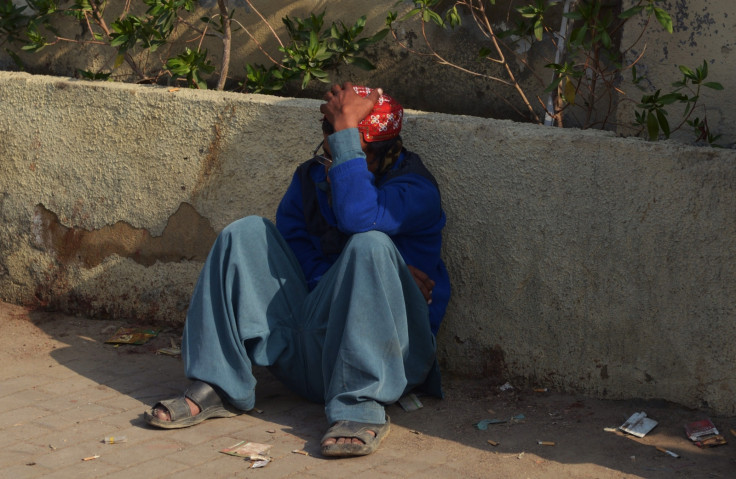 At least 57 people are thought to be dead following a horrific bus crash in the southern Sindh Province of Pakistan.
The accident happened when an oil tanker driving on the wrong side of the road collided with a bus on a motorway 30 miles outside Karachi. Some bus passengers escaped by jumping from its roof, but many others were trapped inside and burned alive.
"All the bodies have been transferred to hospital," said Karachi commissioner Shoaib Siddiqui.
"Four people who were injured, including two children and women, were allowed to go home after treatment. The bodies are charred and joined to each other badly."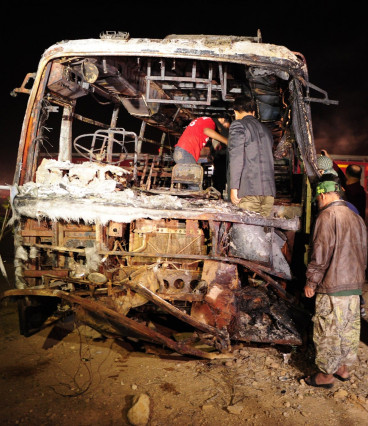 There were scenes of anguish outside Jinnah Post Graduate Medical Center in Karachi, where the bodies of victims were taken.
"My sister, her kids, two uncles and their families; a total of nine members of my family were on board and nobody survived," Abdul Hafeez, told AP news agency.
The head of the emergency section at the hospital, Dr Seemi Jamali, said 57 bodies had been brought in, and four injured people were being treated.
DNA tests will be done to identify the victims.
It is unclear why the oil tanker was on the wrong side of the road, as the driver is thought to have fled the scene.
"We are trying to ascertain if the driver of the oil tanker was solely at fault or whether the bus driver also showed negligence," senior police official Rao Muhammad Anwaar told AFP.
Due to reckless drivers, poor roads and badly maintained vehicles, major accidents are not uncommon in Pakistan. According to the Pakistan Bureau of Statistics each year around 4,500 people are killed on the nation's roads.
Last November 57 people – including 18 children – died when a bus was in collision with a truck in Sindh province.