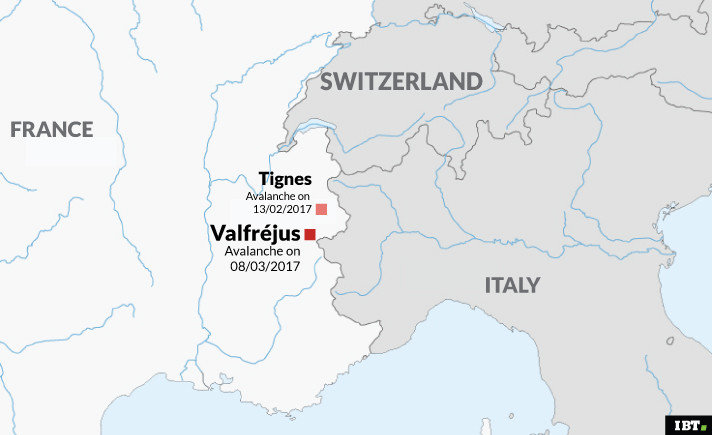 One person has died and two are missing after an avalanche struck Valfrejus ski resort in France's Savoie region late on the afternoon of Tuesday (7 March).
The avalanche is the second to hit the popular ski region this week. Earlier on Tuesday several skiers were swept away by an avalanche in Tignes, 178km north of Valfrejus. There were no reported fatalities or injuries.
French police confirmed that a Dutch snowboarder, 22, was killed by the avalanche. His two Dutch companions, aged 21 and 25, are still missing. The three men were snowboarding off piste when the avalanche hit, according to local newspaper Le Dauphine.
The body of the Dutch snowboarder was found on Tuesday evening by rescue workers, several hours after the avalanche struck at 4pm (3pm GMT). One of the snowboarders had sent a text message to another member of their group around 4pm, indicating that they were lost, Le Dauphine reports. The message was not seen until 5pm and rescue services were not notified for several hours.
A rescue helicopter was sent out at 7.30pm. The snowy conditions and risk of another avalanche meant the search was halted around midnight. Rescue workers were trying to reach the area on Wednesday morning (8 March) but the avalanche had restricted access. They told Le Dauphine that the two other men were not wearing avalanche detectors and were unlikely to be found.
Four snowboarders were killed by an avalanche in Tignes in February.