£6m South American Hotshot Not Moving to Arsenal
Marco Fabian isn't heading to Arsenal after all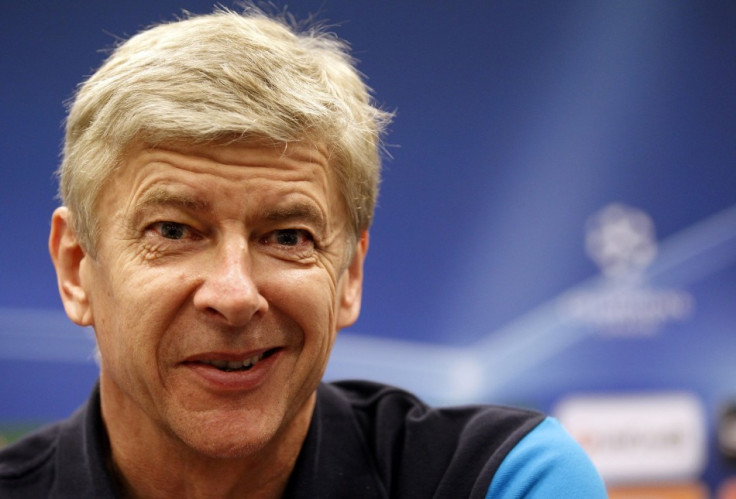 Arsene Wenger has quashed reports that he is ready to make a £6 million bid for Marco Fabian, with the Arsenal manager insisting any stories from the Chivas star's family of a deal have been fabricated.
It was claimed by numerous press outlets that Fabian's parents had confirmed the midfielder was close to signing the dotted line for a move to the Emirates, after spending the last four years at Mexican side Guadalajara.
Manchester United star Javier Hernandez also played for the same South American side, and though Fabian has scored 27 goals in 112 appearances for his club, Wenger insists that Arsenal are not interested in making a purchase.
When asked about purchasing Fabian, the Arsenal manager replied: "No - it is just an agent who wants to sell a player."
Fabian has had a particularly controversial career in Mexico, with the 22 year old landing himself into trouble with the international side. In the 2011 Gold Cup, the playmaker was brought into the senior side at the last minute to replace the suspended Mexican players who tested positive to clenbuterol. but in the Copa America in the same year, he was part of the under 22 outfit, and was expelled along with seven players from the squad after inviting prostitutes back to the hotel room in Ecuador.
Wenger has a short fuse for players who break disciplinary rules at the club, and would be unlikely to take on a player at Arsenal who he believes is going to unsettle the squad.
With that in mind, it would appear Fabian's move to the Gunners was a long shot, though he has been touted by some media outlets as a player with the potential of Hernandez.
United and Barcelona have reportedly been tracking Fabian, though if Wenger makes a valid point that the starlet is trying to sell himself abroad, then reports can't necessarily be relied on as clubs decide their moves in the next transfer window.
© Copyright IBTimes 2023. All rights reserved.