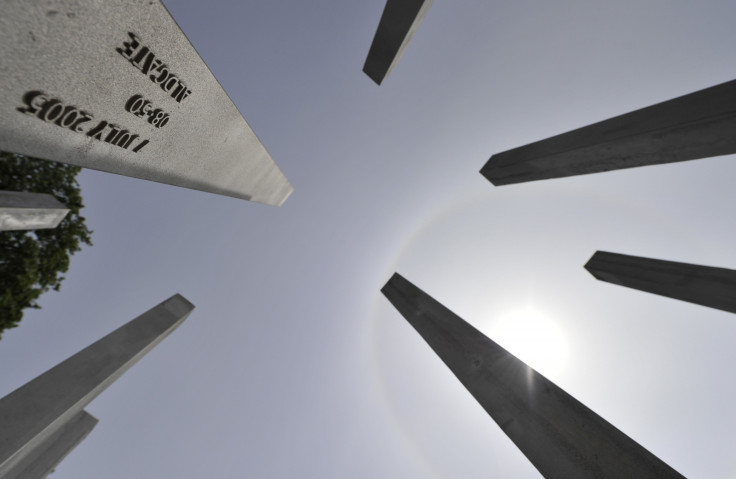 Adrian Heili was in the third carriage on the westbound Circle line train that was bombed by Mohammed Sidique Khan near Edgware Road station on 7/7, killing six people.
A former military medic who completed four tours of Kosovo with the Austrian Army, Heili gave first aid to those wounded in the blast, returning to the underground tunnel eight times to help survivors.
He placed two emergency tourniquets on Danny Biddle, who lost both legs and one eye in the explosion. At a 2010 inquest into the London bombings, Heili was told his calm thinking under pressure had most likely saved Biddle's life. In 2009, Heili was awarded the Queen's Commendation for Bravery. Both men remain good friends to this day.
These are the events of the 7/7 bombing at Edgware Road station relayed to IBTimes UK in Heili's own words:
"It was just going to be a normal day I was doing security chauffeuring, I was a personal protection officer at the time.
"I was seeing friends in north London. I got off the bus at Baker Street and got on the train because I was getting off at High Street Kensington.
"I normally get into the second carriage but because I was running a bit late I had to run and jump on the train so I actually got on to the third carriage. It was coming into rush hour. I would say in my carriage there must have been 60 to 70 people. There weren't enough places to sit so I was standing.
"We went through a couple of stations and into Edgware Road. Everything seemed fine. Then about four or five seconds later, the whole train just went dark and shuddered and there was this violent shaking and flames down the side of the carriage, a lot of banging, crashing, the scraping of metal.
"I had been thrown around and pieces of glass went into my head. I had two fractured ribs as well.
"There was this horrible smell and taste that was in the air. The whole place filled up with smoke and soot. It was really hazy, really dusty to see. You can smell the copper, you can smell burnt electrics but then there is a sulphur smell that comes afterwards.
Screaming and shouting and bodies everywhere
"Then I started to hear screaming from outside the carriage and that's when I heard Danny Biddle.
"I could hear people screaming and shouting but he for me was really the loudest and I could tell he was in a lot of pain. He was shouting: 'Help me, I am bleeding.'
"I went to the back of the train and we couldn't get through the doors, eventually one of the London Underground staff came and opened them.
"I started walking towards the oncoming train and there were bodies. One of the images that will always stick with me is there were just bodies on the floor. There was no indication of what kind of person they were, they were just charcoal.
"Then I made one of the hardest choices I have ever had to make. Which people was there any point in stopping and helping?
"You say to yourself: 'Who is the worst and who can I save?' That was the hardest choice for me I ever had to make.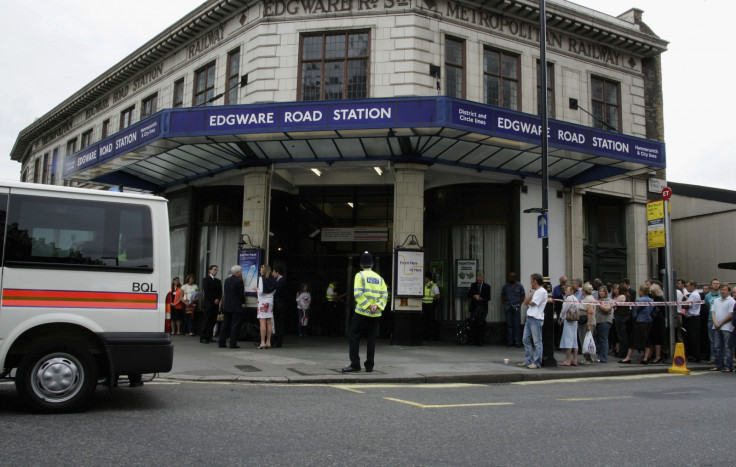 "As I was walking I met a guy by the name of Lee Hunt, one of the underground drivers, also an ex-military guy. We were making our way towards Danny because we could hear him screaming. We eventually found where he was.
'Danny had been blown out the door'
"I got down on my hands and knees and I started to crawl underneath the train. When I put my hands down I thought: 'This isn't water I am putting my hands into, this is something else.' When I got some light, I could see it was blood.
"When I got to him, a large piece of steel that had landed on him, you could make out that it was a door.
"Danny had been blown out the door, then taken it with him and rolled along the roof. When you went into the carriage there was 6ft of steel missing, so there was a lot of debris.
"In the carriage that had been blown up, there wasn't any definition or colour. You don't have the coloured seats or anything like that, it was just charcoal all around. There was so much plastic burnt and there were people who were dead on that carriage.
"Lee and I moved the door together. Danny was a mess. From where Danny's leg had actually been taken, there wasn't a clean cut.
"I put a tourniquet on one leg, which was torn at the lower part, and just used my belt for that. Then I removed the remainder of the door off and saw his other leg had been taken off.
Paramedics arrived to assist me
"He was losing a lot of blood through his femoral artery. I grabbed the artery with my thumb and forefingers, so he didn't bleed out, tried and squeeze that as quickly and as hard as possible. I took my shirt off and built a tourniquet for his other leg.
"They eventually arrived with a paramedic for Danny who did a bit more than I could. Then the fire brigade came down with a stretcher and we pulled him out.
"I think I was in and out of the tunnel for about an hour and a half, from when it happened. About eight times I went in and out of the tunnel brining people out and getting equipment.
"When Lee and I finally came out, we were the last out. We were given an oxygen bottle each and we just sat down for about a good 20 minutes breathing oxygen, talking to each other and giving each other support.
"After that I went over to the Hilton where the police made an operational centre and they were taking people's details.
'Oh, now I know why you are late. You better get back home'
"I was working at one of the hotels in Mayfair. I got to the security manager there, he was a friend of mine, and he said: 'Oh, now I know why you are late. You better get back home.'
"You could see the chaos, there were no taxis, no buses, no nothing. Everyone was going home and everyone was just walking. That's when I thought, this is something a little bit bigger than what's just happened in one station.
"You process even now; it is 10 years down the line and you are still processing. You get on the train or you get on the Tube and there might be a violent shake on the Tube because it is something over the tracks and your mind immediately goes back to that. You might get a certain smell and it will jump back to that.
"But you can't live your life in fear, you have got to live your life to the best. Don't be scared of the shadows and move forward with your life."
Read more: 7/7 London Bombings 10 Years On commemorative magazine