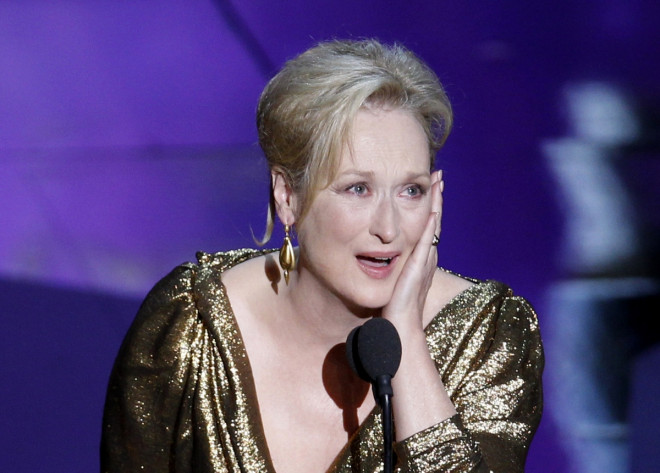 As the red carpet gets its final vacuuming in preparation for the 86th Academy Awards on Sunday 2 March in Los Angeles, the nominees are honing their thank-you speeches. Just in case.
Oscars 2014 Best Actor and Best Actress nominees Leonardo DiCaprio (The Wolf of Wall Street) and Cate Blanchett (Blue Jasmine) have already had some practice since winning their Golden Globe Awards in January.
Oscar speeches over the years have been emotional, funny, propagandistic and downright weird. Some have brought tears while some have drawn criticism and shocked the audience.
Here are 10 famous Oscars speeches.
Hattie McDaniel, 1939
Won: Supporting Actress for Gone with the Wind
"I sincerely hope I shall always be a credit to my race and to the motion picture industry. My heart is too full to tell you just how I feel."
Jack Nicholson, 1975
Won: Best Actor for One Flew over the Cuckoo's Nest
"I guess this proves there are as many nuts in the Academy as anywhere else."
Tom Hanks, 1994
Won: Best Actor for Philadelphia
"Mr. Rawley Farnsworth, who was my high school drama teacher, who taught me to act well the part, there all the glory lies. And one of my classmates under Mr. Farnsworth, Mr. John Gilkerson. I mention their names because they are two of the finest gay Americans, two wonderful men that I had the good fortune to be associated with, to fall under their inspiration at such a young age."
Robin Williams, 1998
Won: Supporting Actor for Good Will Hunting
"Most of all, I want to thank my father, up there, the man who, when I said I wanted to be an actor, he said, 'Wonderful, just have a backup profession, like welding.'"
Roberto Benigni, 1998
Won: Best Foreign Film and Best Actor for Life is Beautiful
"This is a terrible mistake because I used up all my English!"
Benicio Del Toro, 2000
Won: Supporting Actor for Traffic
"I won and I get to scream and jump a little. But I got to go back to work tomorrow."
Russell Crowe, 2000
Won: Best Actor for Gladiator
"You know, when you grow up in the suburbs of Sydney or Auckland, or Newcastle like Ridley or Jamie Bell, or the suburbs of anywhere, you know, a dream like this seems kind of vaguely ludicrous and completely unattainable. But this moment is directly connected to those childhood imagining[s]. And for anybody who's on the down side of advantage and relying purely on courage, it's possible."
Hilary Swank, 2005
Won: Best Actress for Million Dollar Baby
"I don't know what I did in this life to deserve all of this. I'm just a girl from a trailer park who had a dream."
Kate Winslet, 2009
Won: Best Actress for The Reader
"I think we all can't believe we're in a category with Meryl Streep at all. I'm sorry, Meryl, but you have to just suck that up!"
Meryl Streep, 2012
Won: Best Actress for The Iron Lady
"When they called my name, I had this feeling I could hear half of America going, 'Oh, no. Come on . . . Her again?' You know. But, whatever."