92% users like Windows 10, Cortana most favourite feature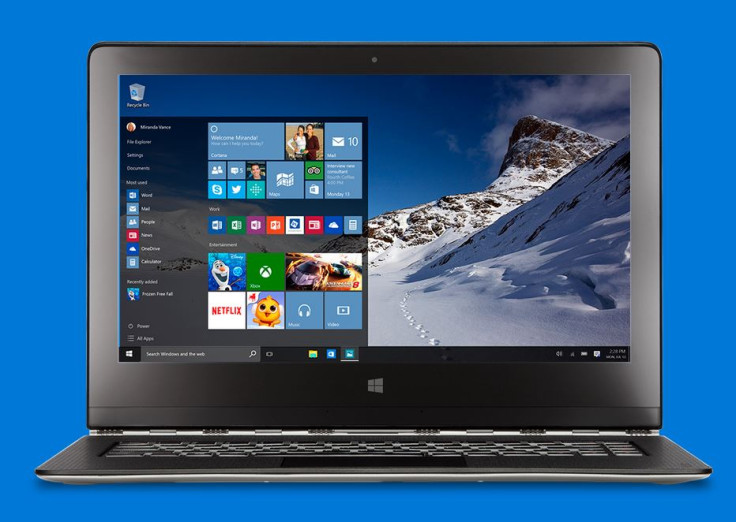 Windows 10 lovers outnumbered the haters, research by social technology firm Brandwatch found, by observing users' response on social media.
The company claims to have used its analytical tools to identify tweets, Facebook posts, forum posts and others to determine the popularity of Windows 10, the response for which seemed quiet overwhelming.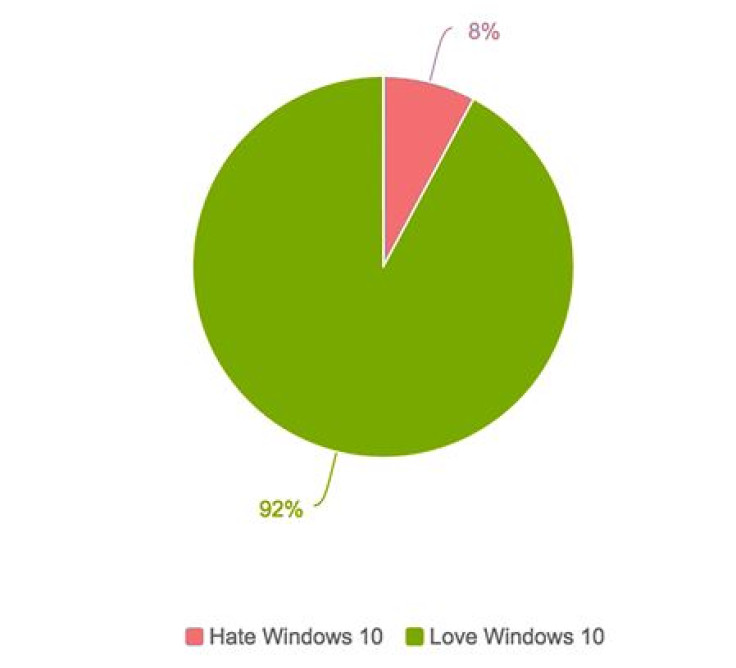 "Analysing 7,000 authors online and on social media, we've constructed a focus group to determine how much people 'love' Windows 10. In short; they love it a lot," states the research note.
The study suggested 92% users loved the new OS while 8% were haters. Some 500 users a day said they loved it, while 100 users expressed their dislike.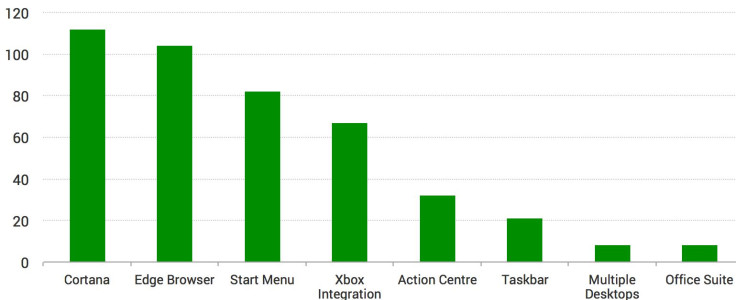 Microsoft's digital assistant Cortana was the most favourite feature followed by the Edge browser, the Start menu, Xbox integration, Action Centre, taskbar, multiple desktops and Office Suite.
The Start menu was the feature mentioned most by those who hated the Windows 10. The Edge browser occupied the second place in the chart followed by Cortana, Xbox integration, Action Centre, taskbar, Office Suite and multiple desktop.
The research concludes that Microsoft needs to redesign the Office Suite.
Source: Brandwatch
© Copyright IBTimes 2023. All rights reserved.