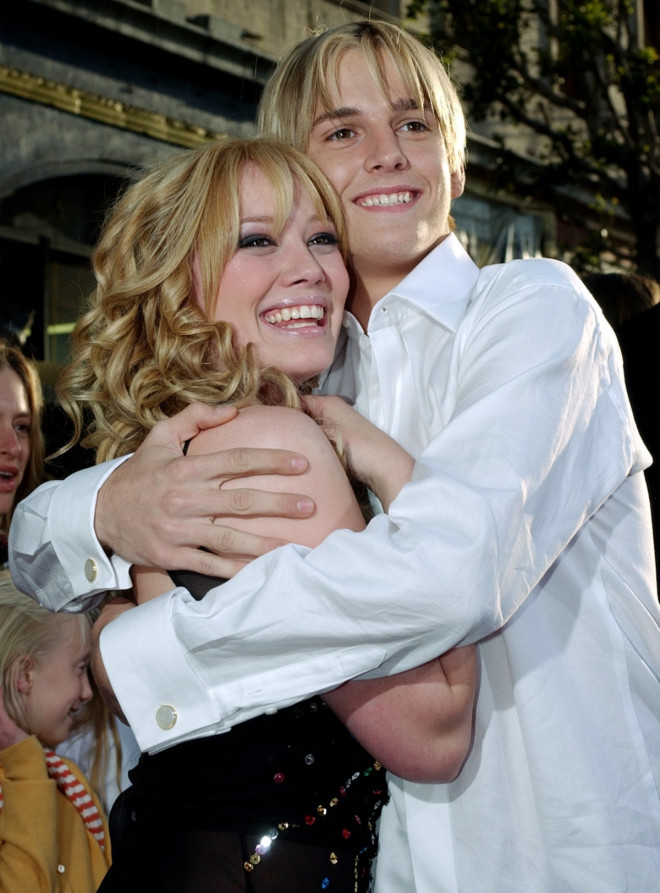 American singer Aaron Carter is desperate to reconcile with former girlfriend Hilary Duff.
Carter and the Lizzie McGuire star split back in 2003 after he was rumoured to be dating Lindsay Lohan behind her back. But his mistakes from more than a decade ago have apparently come back to haunt him.
The Aaron's Party singer retweeted a photo of Duff, along with the caption: "Hilary Duff is flawless."
Later, the 26-year-old musician wrote, "Don't be that stupid d****e that loses the love of your life forever.. Like me…"
"I'll spend the rest of my life trying to better myself to get back to her," Carter continued. "I don't care what ANY of you think."
"That tweet just gave me an anxiety attack," he wrote. "At least I'm real and don't hide behind the persona of being a celebrity and an entertainer, &try to portray positive feelings all the time."
This comes after the Gossip Girl actress recently announced her separation from husband, former NHL player Mike Comrie. Duff married Comrie in August 2010, and gave birth to their first child, Luca Cruz Comrie, in 2012.
The Cinderella Story star's mother Susan Duff told TMZ that the break up was the only way the couple could remain friends.
"They're better friends than a married couple," she said.
Duff tweeted after the news of split broke out: "Mike and I are sitting here,we are so appreciative for all of your kindness& well wishes. Not an easy day but we're getting thru it together."