Abducted Nigerian Girls Face Sex Slavery as Boko Haram Says it will Sell them in Market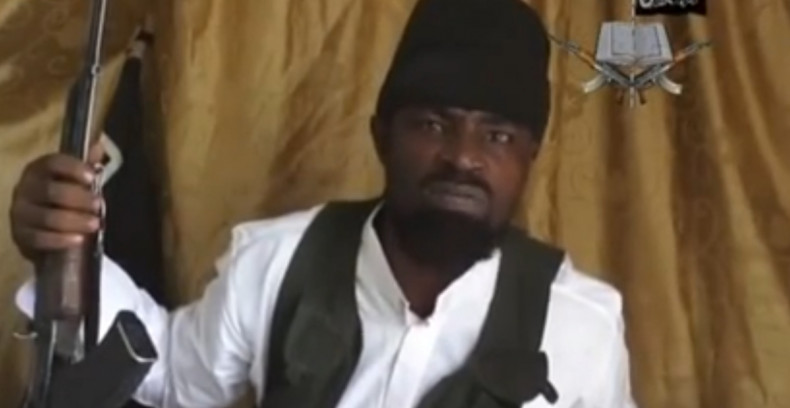 More than 200 teenage school girls abducted in Nigeria last month will be sold as slaves, their captors have threatened.
Boko Haram, the dreaded Nigerian Islamist militant group running a bloody insurgency in the country's north, owned up the abduction and said the girls would be sold in the market place as willed by Allah.
"I abducted your girls. I will sell them in the market, by Allah ... Allah has instructed me to sell them. They are his property and I will carry out his instructions," Boko Haram leader Abubakar Shekau said in a video.
More than 300 students were abducted from an all-girl secondary school in Chibok, in the north-eastern state of Borno, on 14 April.
While unconfirmed reports had already suggested that some of the abducted girls were forced into sex slavery, Shekau said the students "will remain slaves with us".
Boko Haram militants are fighting for the establishment of a primitive Islamist system of society, and its leader's threat inherently means the girls will be pressed into sex slavery in line with the primitive practice of keeping, or selling, captured women as sex slaves.
"They are slaves and I will sell them because I have the market to sell them," Shekau said, speaking in the Hausa language of northern Nigeria. AFP reported it was not immediately clear where the video was shot.
Dozens of the captured girls have escaped from captivity though the authorities are not able to precisely say how many have returned home to safety.
The girls who escaped had revealed that heavily armed militants from the Boko Haram Islamist insurgent group had taken them from the school dormitory and loaded them on to trucks.
According to various unconfirmed reports, some of the girls -- all aged between 15 and 18 – have been thrown into sex slavery. While some of them have been forced to marry their captors, some others have been trafficked out of the country, probably to Chad or Cameroon.
Boko Haram, which means "western education is sinful," has been waging a campaign to create a radical Islamist caliphate in northern Nigeria, purging the region of the "corrupting" influence of western education.
Girls from various other schools in the area had assembled at the secondary school in Chibok for the annual examinations and the authorities were not able to precisely say how many were abducted.
According to Nigerian police authorities, students from neighbouring Izge, Lassa, Ashigashiya and Warabe areas had also assembled in the Chibok school after Islamist extremists forced the shutting down of schools in those places.
Boko Haram leadership had earlier exhorted followers to attack and kill students and teachers, saying the education system was a "plot against Islam."
In the hour-ling video message in which he admitted to the abduction of girls, Shekau threatened more attacks on schools in Nigeria.