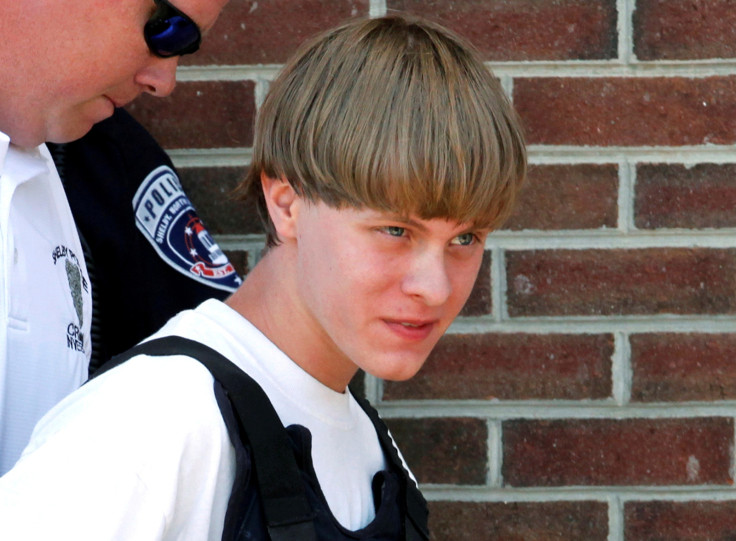 Dylann Roof, who is accused of the Charleston shooting, has admitted his crime in a video shown to the jury on Friday, 9 December. Roof has confessed in the video that he had shot dead nine black people (six women and three men) in June 2015 in a South Carolina church.
"I went to that church in Charleston and, uh, I did it. I killed them. Well, I killed them, I guess," Roof said, while chuckling when asked by FBI agent Michael Stansbury in the confession cassette.
In the confession video, he said that he wanted the world to know how much he hated blacks and thought they were criminals.
The video was shot 17 hours after the attack, where he told the interrogators that he wanted to attack drug dealers but thought they might fire back. So he attacked the Bible-study group at the Emanuel African Methodist Episcopal Church in Charleston on 17 June 2015, after reading about it online.
The confession tape was played around for two hours, while Roof sat expressionless at the defence table, mixing up papers in front of him.
In the tape, the South Carolina man also accused the agents of lying when told that nine people had lost their lives in the massacre.
Later he told the interrogators that he felt bad about the death toll. But he added that he wanted to kill black people because they raped white women every day.
According to reports, Roof had reloaded five times before shooting, killing eight people inside the church, while ninth victim died later.
The accused also admitted that he got inspiration from a 1982 television film about a racist skinhead called Made in Britain, starring Tim Roth. The Post and Courier reports that the court also heard excerpts from Roof's journal, in which he wrote: "I would love there to be a race war."
Roof was charged with 33 federal counts, including hate crimes. His defence has chiefly agreed that he committed the murders and has focused on trying to spare him the death penalty.