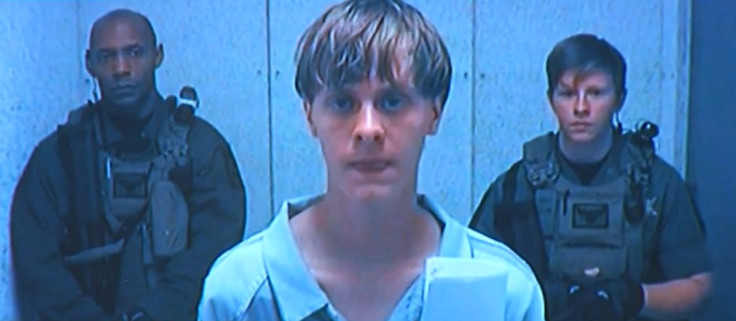 A state prosecutor is calling for Dylann Roof to face the death penalty. The 21-year-old is accused of killing nine black churchgoers in Charleston, South Carolina on 17 June. He faces a total of 33 charges for the attack, including nine counts of murder, three counts of attempted murder and federal hate-crime charges.
Explaining their decision at a press conference on Thursday (3 September) state officials, including Gov. Nikki R. Haley, have said emphatically that the case warranted the death penalty .The court documents expalined that state prosecutors would pursue the death penalty because "more than two people were killed, and that others' lives were put at risk."
Prosecutors said they intended to present evidence on Mr. Roof's mental state, adult and juvenile criminal record and other conduct, as well as his apparent lack of remorse for the killings.
Roof entered the Emanuel African Methodist Church on 16 June night during a weekly bible study session. Seconds before the attack, authorities said he stood up and announced he was there to "shoot black people." Parishioners pleaded with the gunman not to open fire, but he according to eyewitnesses he said: "I have to do it. You rape our women and you're taking over our country, and you have to go."
He reloaded five times in the course of the massacre. The victims — six women and three men — ranged in age from 26-year-old Tywanza Sanders, a recent graduate of Charleston's Allen University, to 87-year-old long-time church member Susie Jackson.
Roof was allegedly planned to trigger a "racial war". Before the attack, he posted disturbing comments on social media outlining his beliefs in white supremacy. He was finally arrested and taken into custody after a 14-hour manhunt.
The governor of South Carolina, Nikki Haley, has also called for Roof to receive the death penalty for the attacks which are being considered as a possible "act of domestic terrorism". The massacre in the historic African American church was the deadliest attack on a place of worship in the US in 24 years.