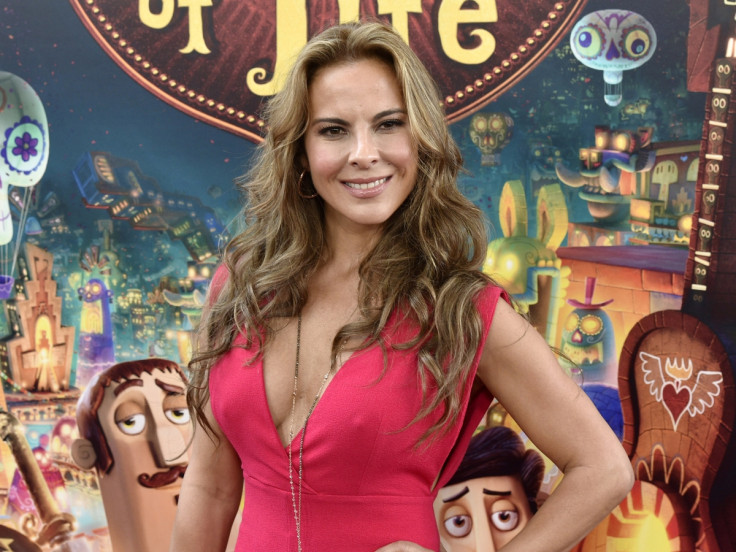 The Mexican-born actress who helped to set up the meeting between Joaquin 'El Chapo' Guzman and Sean Penn has disputed the Hollywood star's recollection of events. Kate del Castillo said it was "total and complete bulls**t" that Penn told her about his plans for a Rolling Stone article at their first meeting.
Instead, she said that she did not hear about it until they were in the presence of the drug lord.
"This was not how I was expecting the night to be," the 43-year-old told The New Yorker magazine. But she thought it might be useful for a movie she was discussing about El Chapo's life.
Del Castillo, who has appeared in a number of movies and Mexican soap operas, known as telenovelas, said she was contacted by El Chapo's lawyer in the summer of 2014 about the possibility of making a movie of his life.
El Chapo: The Movie
The man who became the FBI and Interpol's most wanted person after the May 2011 death of Osama Bin Laden, chose her because she was brave, outspoken, always told the truth, came from a great family and because he was a fan of one of her shows, she said.
"He wanted a big movie and he wanted me to star in it," she said, adding that she thought the project was finished after El Chapo escaped from a maximum security prison in July 2015 by riding a modified motorbike through a mile-long tunnel that opened into his shower stall.
It was the second time Guzman had managed to escape a maximum security prison. Jailed for murder, drugs and firearms offenses in 1993, he became infamous after he hid in a laundry basket to escape from the Puente Grande prison near Guadalajara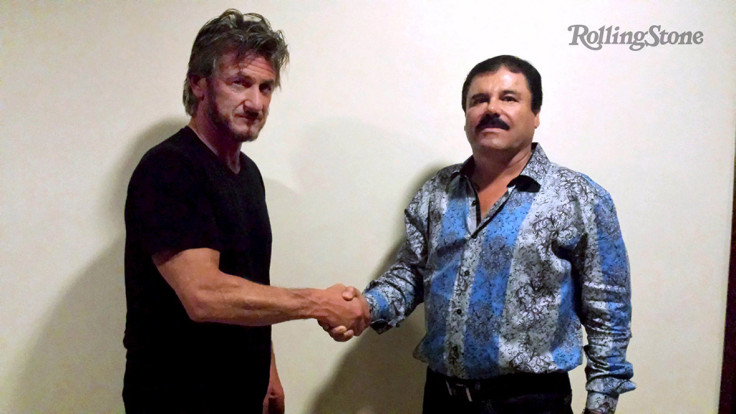 Shortly after his 2015 jailbreak, del Castillo said she was given a Blackberry by the drug lord's lawyers, the pair began texting each other, she said.
Although she had only discussed the fledgling project with few people, one of them told Penn about it and he requested they meet. Over lunch, he asked to see if El Chapo would also agree to a meeting and she said she would try. El Chapo agreed.
In the lengthy Rolling Stone article, Penn claimed they were stopped at a military checkpoint, but allowed through when soldiers recognized Guzman's son, Alfredo Guzmán, who was traveling with the group.
Stories diverge
"This scene, del Castillo maintains, did not occur; they didn't go through any military checkpoint," The New Yorker article, by Robert Draper, said. Two producers traveling with del Castillo and Penn also don't recall the military checkpoint, according to the article.
The Milk star maintained to the New Yorker that his article is accurate and Penn told The Associated Press: "I stand by my piece."
The pair nonetheless came face to face with the man once described by Forbes magazine as the world's most powerful drug trafficker. It was then Penn announced he was writing an article, she said.
Disputing this claim, Penn said in a statement to the magazine: "From our first meeting, I discussed with her my intention to interview Joaquín Guzmán for an article in connection with the meeting that she facilitated. We discussed it again during the flight and the trip to Mexico with our partners."
On publication, many criticised the article in which Guzman claimed that he supplied "more heroin, methamphetamine, cocaine and marijuana than anybody else in the world". Enforcement experts estimate, conservatively, that the cartel's annual revenues may exceed $3bn (£2.1bn).
Pleasing a drug lord
Some asked whether Penn should have met secretly with one of the world's most-wanted fugitives, while others questioned the fact that Guzman was given approval over the article before it was published.
Others claimed the star had trivialized El Chapo's murderous past by asking him such questions as "Do you have any dreams?" and "If you could change the world, would you?"
Penn later claimed he regretted doing the interview. After seven months on the run, El Chapo was recaptured in January 2016 and sent back to the Altiplano maximum security prison – the facility which he escaped from the previous July.
Mexican officials said that it was Guzman's communication with actors and producers that helped them nail down his whereabouts.
"I wanted to die," del Castillo, who faces questions from Mexican authorities about her involvement with the drug dealer, told the New Yorker, about this news. She added that she still plans on following through with the making of a movie about El Chapo.