In the middle of touring with legendary rock band Queen during 2014, singer Adam Lambert somehow managed to record a brand new album.
The Original High, released in the UK on 15 June, is a melancholic body of work boasting a tinge of dance beats laced, of course, with Lambert's stunning powerhouse vocals.
IBTimes UK was among a select group invited to an intimate playback of the For Your Entertainment hitmaker's third studio album in London.
The LP is a departure from the loud, electric sound fans have become accustomed to over the last six years, but the 33 year old promises his stripped-back direction will not alienate long-time listeners.
Lambert explained: "I wasn't worried about anything [while recording the album], that's what was so nice about this process. In the past I had a little bit more neuroses about it all.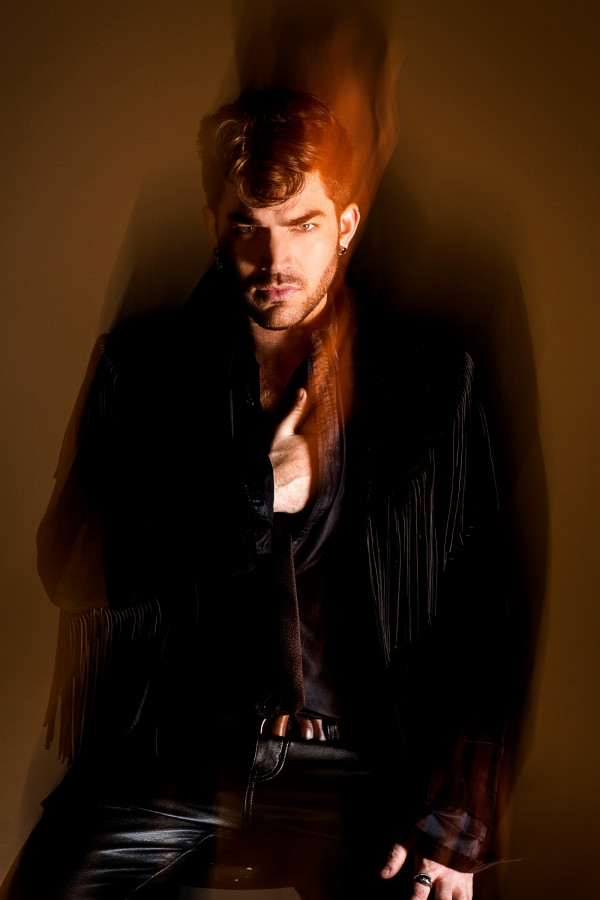 "But with this album I trust the people I work with, they're really good. They know what they're doing. The framework has been updated a little bit."
The Original High boasts production from the likes of Max Martin and Savan Kotecha, while Lambert also teams up with Sweden's Tove Lo for a collaboration.
Those who were impressed by Lambert's live shows with Queen will be delighted to hear the singer's collaboration with the band's guitarist Brian May, who makes a special appearance.
The former American Idol runner-up has experienced a multitude of highs and lows since the release of his last album, Trespassing, in 2012.
Explaining how he has matured in recent years, Lambert said: "The big running theme throughout the album is the pursuit of happiness.
Listen to Adam Lambert's new single Ghost Town:
"Some of my previous work in my early twenties was, like most people, trying to figure out who I was and a search for identity. Now that that's pretty much established, I feel like the next chapter in my life is trying to figure out what works for me."
One of the struggles the Ghost Town singer battled with during this period was the end of his long-term relationship, leaving Lambert feeling "lonely" and looking for love.
Detailing how his experiences with love have influenced his new material, Lambert said: "Some of it is heartbreak. It's just about life and trying to figure out what makes you happy.
"Love is a big part of that but it's just finding your purpose and meaning and what gets you going."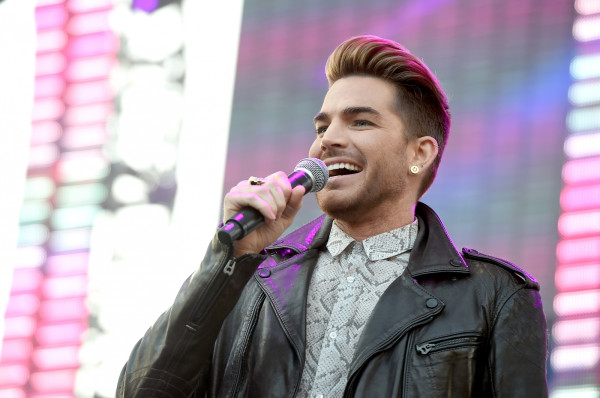 After admitting that he is looking for love again, the pop star revealed that he is open to dating a celebrity as they would be able to bond over the common ground of living in the spotlight.
He stated: "Yeah, if he was cool and we hit it off. I'm sure that we would understand each other pretty well."
From his relaxed demeanour and willingness to share personal aspects of his life at the playback, it is clear that Lambert is one of the most down-to-earth celebrities around.
Sharing how he stays grounded in Hollywood, Lambert said: "I try to keep a lot of the friends I've had for years and that helps a lot for perspective.
"I don't demand a lot of crazy b*****t, I try to do a lot of stuff myself. I keep it real as much as I possibly can."