Lamar Odom's best friend Jamie Sangouthai has died of a suspected heroin overdose aged 37.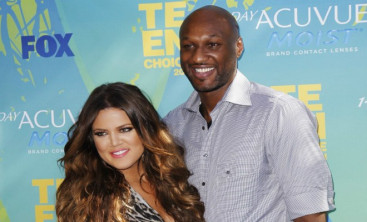 According to TMZ, the New York native, who made a cameo in the short-lived reality show Khloe & Lamar, passed away at a hospital in downtown Los Angeles after being rushed to A&E.
While basketball player Odom has yet to comment on his pal's tragic death, friends say he is "beside himself" with grief.
"Lamar is beside himself. This is the worst tragedy," a source told Us Weekly.
Another added: "This is so sad. They were best friends, like brothers. Lamar is going to take this really hard."
Odom's estranged wife Khloe Kardashian expressed her heartbreak over the loss in a tribute posted on her Twitter page.
Her online outpouring continued on Instagram where she shared a picture of a woman crying with the emotional caption: "Life doesn't get easier but I promise you that life will make you stronger."
According to E! News, Sangouthai and Odom became close friends after growing up together in Queens, New York.
Sangouthai, who is said to have struggled with cocaine addition, previously worked for Odom's clothing brand Rich Soil and was also one of Lamar's best men during his televised wedding to Kardashian.
But their friendship became embroiled in controversy in 2013 when Sangouthai was blamed for Odom's alleged crack cocaine abuse after a rap video he posted featuring his friend emerged online.