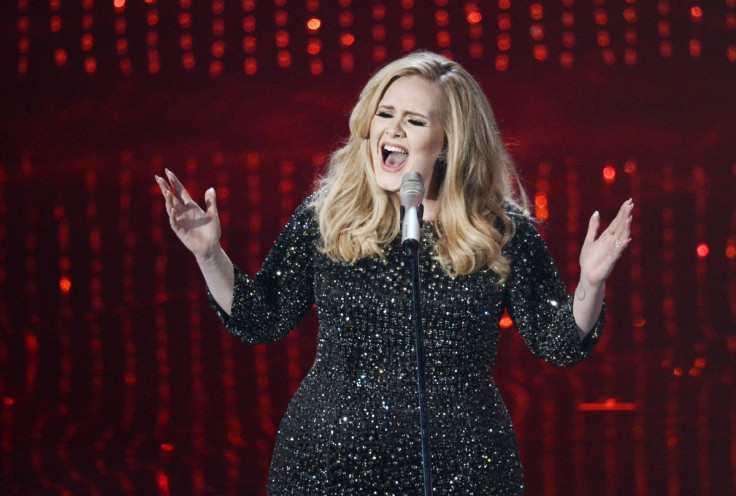 Adele has opened up about motherhood and how she lost weight for her upcoming tour. The Hello singer is set to perform songs from her record-breaking third album 25 over 105 dates in the UK, Europe and North America.
In an interview with Vogue, the 27-year-old singer, who is very protective of her son Angelo whom she welcomed in October 2012 with Simon Konecki, talked about her life as a parent. She said: "I can't have any other junk in my head to worry about as well. [Angelo] makes me very proud of myself. When I became a parent, I felt like I was truly living. I had a purpose, where before I didn't."
"My main thing is Mum, then it's me, then it's work," she added. "I think I had to take the right amount of time off to let people miss me."
Adele also discussed the lifestyle changes she made in preparation for the tour. She said: "I was trying to get some stamina for my tour, so I lost a bit of weight. Now I fit into normal, off-the-shelf clothes — which is really a big problem for me!"
"I'm only touring for the fans, to see the people that changed my life," Adele revealed. "There's no need for me to tour. I'll always be nervous, worrying whether I'm going to be good enough. And the adrenaline is so exhausting."
The 10-time Grammy winner recalled the time she wrote lyrics for her new album 25. She said: "I was just shocked that all of a sudden I was 25! But actually I like myself more than ever. I feel so comfortable in my own skin. I really like how I look, I like who I am, I like everyone that I surround myself with. Obviously I have insecurities but they don't hold me back."