Pop superstar Adele has admitted she is transported to the stage locked inside a storage box in an effort to maintain suspense for fans, keeping only her iPad for company.
The 28-year-old Hello hitmaker is currently completing a world tour in support of 25, her chart-topping 2015 LP, and needs to use the unconventional mode of transport as she performs in the round during the shows.
The design setup often used at big arena shows to make the experience as accessible and immersive as possible, leaves no underground tunnel allowing her to travel in private to the stage.
And, given the Grammy winner's high level of fame, the only way she can travel undetected is by hiding in the storage container.
Adele, Tottenham-born, previously hinted at the sweltering mode of transport by telling fans: "How I get from to this stage makes me so sweaty, I'm drenched."
Never one to live by her successes or staggering £85m ($103.43m) wealth, the singer teased, "I can't tell you til the end – you'll laugh when you find out."
But, now a source has revealed the intricacies of the manoeuvre to The Sun: "A few have worked it out as her personal security Peter Van Der Deer – who is never away from her side – accompanies the box during its journey.
"Adele sits in the box for several minutes as she is taken from her dressing room right to the centre of the crowd.
"Most of her fans are already seated and just presume it's a piece of kit they are moving but some have been told by staff at venues that actually it's their idol and a woman worth £85m sitting in a pretty small box a few feet from them.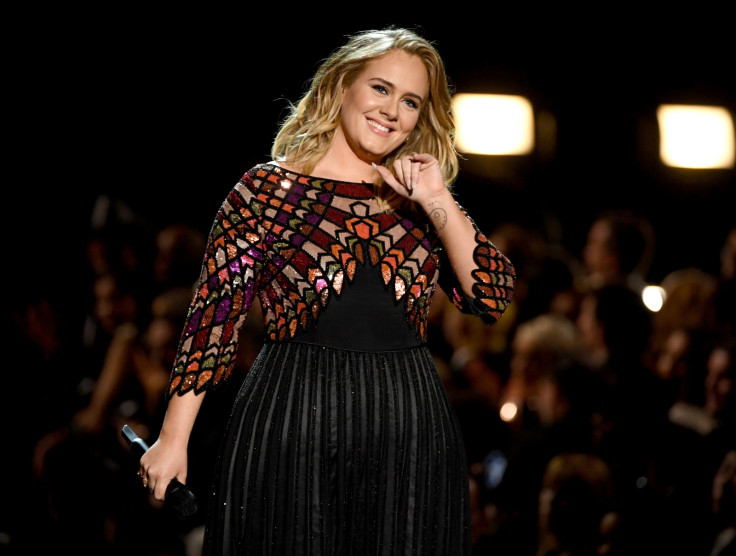 "Then her team flank it as it reaches the stage and shield her from view as she climbs out and goes to wait underneath the stage for the start.
"Fans have been told she has an iPad in there to keep her entertained, but it is a very sweaty and unglamorous part of the show for Adele to get through but she's down to earth and jokes about it."
It is the latest surprising revelation to come out of the tour, with Adele saving a fan who was having a heart attack mid-show in Sydney, jumping to defend Justin Bieber and still finding time to secretly marry Simon Konecki.