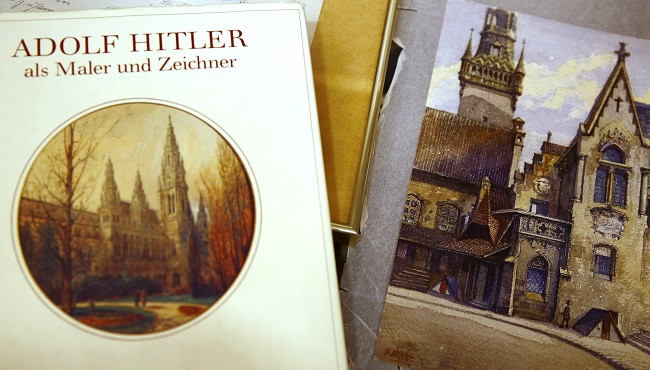 A watercolour by Adolf Hitler is set to be auctioned on Saturday (22 November) for up to £38,000, (€48,000, $60,000).
The painting, entitled Standesamt und Altes Rathaus Muenchen (Civil Registry Office and Old Town Hall of Munich), is one of 2,000 works created by Hitler as a struggling young artist, said auctioneer Kathrin Weidler.
It was painted by the dictator around 1914 and includes an original bill of sale from a Munich art dealer in 1916.
"The interest has been high from America, Japan and across Asia," Weidler told Reuters. "I don't know if all these bidders will actually come to the showroom in person. It's possible but the last time we had a painting from this artist, that didn't happen."
The auction of the piece is being condemned as "tasteless" by critics. It is being sold by two unidentified sisters and Weidler said any complaints should be directly addressed to them or the city of Nuremberg.
"Those who want to get worked up about this should just go ahead and get worked up about it.
"They should take it up with the city of Nuremberg or with those who preserved it. It's an historical document."
Previous works of Hitler have been auctioned off and sold for $6,000 and $100,000.