Afghanistan Government Plans Reintroducing Public Stoning and Flogging for Adulterers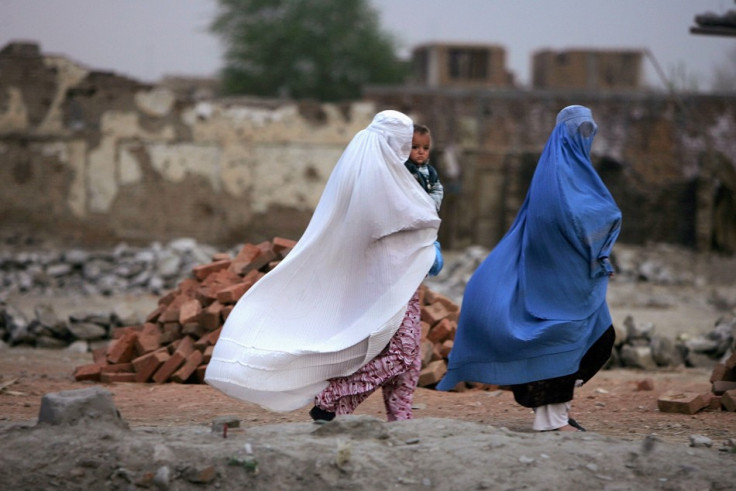 The Afghan government is reconsidering public stoning as a punishment for adultery, according to Human Rights Watch.
The gruesome stoning sentence was introduced in a draft revision of the country's penal code, which is being managed by the ministry of justice. According to the new draft, adultery by married people will be punishable by stoning to death, while unmarried offenders will be persecuted by flogging.
The recent move by the government has come as a surprise to international human rights activists, given that the government had signed the international human rights convention and had pledged to protect human rights, especially women's rights in Afghanistan.
"It is absolutely shocking that 12 years after the fall of the Taliban government, the Karzai administration might bring back stoning as a punishment," said Brad Adams, Asia director at Human Rights Watch.
"President Karzai needs to demonstrate at least a basic commitment to human rights and reject this proposal out of hand."
Stoning and lashes are allowed under sharia law and was ardently enforced under the Taliban government between mid-1990s and 2001. However, after the fall of the Taliban regime, the new government had unequivocally committed to abide by the international human rights conventions.
The new penalties violate international human rights standards that ban torture and cruel and inhuman punishment, the rights group said in statement, according to the Guardian.
The proposal to allow stoning and flogging comes at a time when Afghanistan is in the midst of negotiations with United States to ensure continued financial support for the country over the next ten years.
Afghanistan was to benefit from US$16 billion in development aid pledged to it at the July 2012 Tokyo Conference, which is linked to the government's adherence to human rights protocol.
Many donors have expressed disappointment at Afghan government's reluctance to uphold many of the set standards, according to Human Rights Watch.
"Donors need to make clear that international support to Afghanistan's government is not a blank check," Adams said. "International aid should generously support health and education and other crucial needs, but donor money shouldn't pay for backsliding to Taliban-era abuses", he added.
In 2010, an unmarried couple who had tried to elope was brutally stoned to death in Taliban occupied Kunduz Province. The US-backed Afghan government had urged Taliban leaders to shun sharia law and accept the Afghan Constitution, which guarantees women's rights.
Back then, President Hamid Karzai had expressed deep regret over the stoning incident.
"President Karzai was deeply saddened and grieved when he heard that news. Nine years [later] and we still see the Taliban doing events like that in Badghis", President's spokesman Waheed Omer had said.
© Copyright IBTimes 2023. All rights reserved.