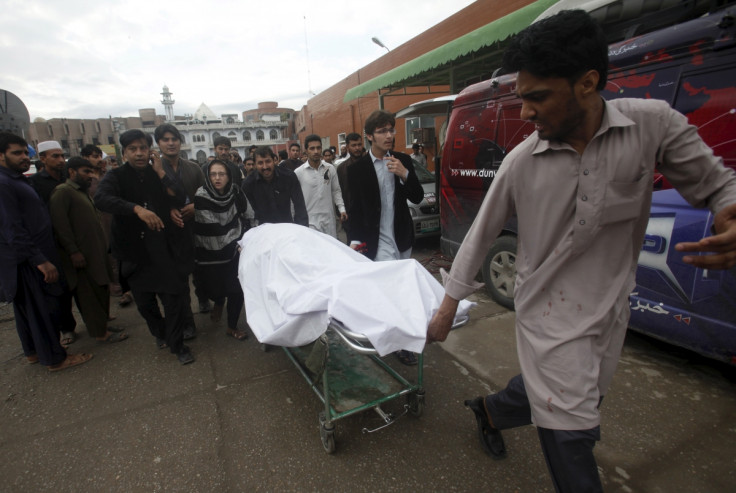 A dozen Afghan schoolgirls have been killed in a stampede as they tried to flee their school's building following a powerful earthquake that shook South Asia.
The female students were on the 4th floor of their school in the Takhar province, west of the epicentre of the 7.5 quake. As the major tremor was felt they attempted to flee, resulting in a stampede that killed 12 of them and injured 25 others. Sonatullah Taimor, the spokesman for the Takhar provincial governor, said another 30 girls have been taken to the hospital in the provincial capital of Taluqan.
Pakistani rescue officials told AFP that the death toll of the quake, which was felt also in northern India, is currently at 45. At least 17 people were killed in north west Pakistan, including one in the city of Peshawar, according to government officials. Injured people were being admitted to Peshawar's Lady Reading Hospital.
"We received 50 injured and more are being shifted. The injured suffered multiple injuries due to building collapses," said hospital spokesman Syed Jamil Shah.
Buildings were evacuated in the capitals of all three countries and communications were disrupted in many areas. Five people have died with 55 injured in the eastern Afghan city of Jalabad, according to hospital sources.
The US Geological Survey (USGS) initially said the quake had a preliminary magnitude of 7.7 and was centred 45km south-west of Jarm, Afghanistan, in the mountainous Hindu Kush region. Then, it revised it down to 7.6 and later to 7.5.
Nawaz Sharif, the prime minister of Pakistan, has placed all federal and military agencies on alert following the quake. His Indian counterpart Narendra Modi tweeted that he had ordered an urgent assessment of any damage.
Phone coverage in remote areas of Afghanistan has remained down in the hours after the quake, international aid agencies reported.