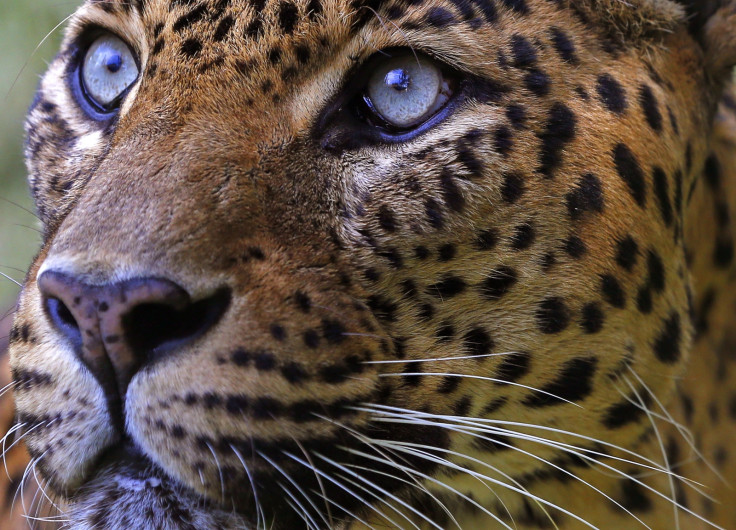 A leopard caught tour guide Curtis Plumb off guard, launching a surprise attack by biting and savaging his arm.
The large cat leapt at Plumb, who tried to fight it off with his free fist while his passengers hit it with cameras and hurled bags at the animal.
"Without warning or provocation [the leopard] launched itself into the safari truck and grabbed the ranger's arm. Fortunately, he had a bush jacket on," said Grant Ford who witnessed the attack.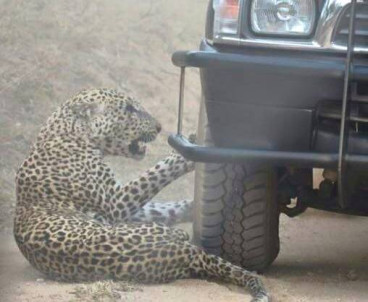 "What followed was insane. The occupants of the safari truck were screaming. Some of the people seated behind the ranger tried to help by beating the animal with their cameras."
The tour guide was eventually saved by the driver of another car, who used his door to repeatedly smash the leopard until it let go of Plumb's hand, according to a Times report.
However, the animal attacked again and jumped on to the bonnet of Plumb's car. The ranger reversed, causing the leopard to fall off the vehicle. It attacked again but Plumb then drove over the animal's hind legs.
"It got up clearly injured," said Ford. "The minivan then also went at it and drove over the leopard."
Plumb, who has worked at Kruger National Park for four years, was taken to hospital where he received treatment for his wounds, having sustained deep cuts and bites to his arm. He remains in a stable condition in hospital.
The leopard is thought to have carried out the attack because it was extremely hungry. The big cat was also "thin and ill", as it was found to have blunt fangs.
Several Facebook users commented that the animal appeared to have been sick.
Mario Paul, also a safari guide, confirmed this. "I drove past the leopard too. It appeared very thin and ill and showed a lot of interest in the vehicles," he told Lowvelder.
William Mabasa from the South African National Parks said: "It is suspected that the leopard was fighting another one as its hind leg was badly injured – the other leopard was spotted in the area watching from a distance."
KNP spokesman Ms Laura Mukhwevho, added that the animal was put down by rangers.She added that the animal was estimated to have been between 16-18 years old.