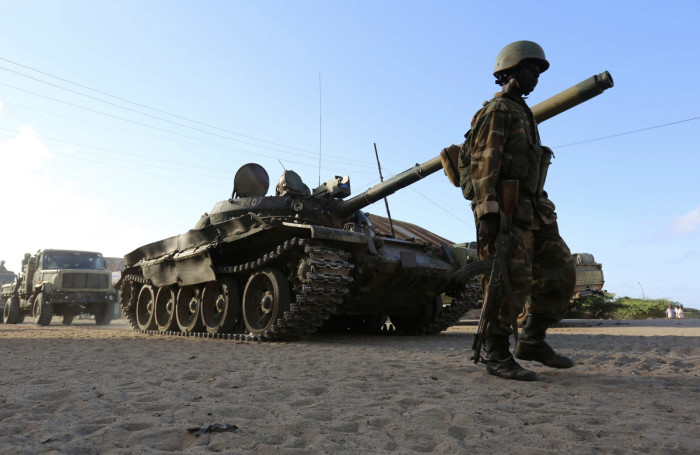 Peace-keeping soldiers from the African Union have been accused of carrying out a massacre of unarmed civilians in the town of Marka (also known as Marca) in Somalia.
22,000 AU troops from African nations including Burundi, Uganda, Kenya, Ethiopia and Djibouti are in Somalia as part of the African Union Mission in Somalia (AMISOM) to combat terror group al-Shabaab.
al-Jazeera is reporting AMISOM troops first went to a sports stadium in armoured vehicles and opened fire on a group of boys who were playing football, killing nine of them and injuring a further eight.
The troops then reportedly went to nearby houses, dragged people out and killed a further 17, injuring another 14. Many of the injured were transferred to the capital, Mogadishu.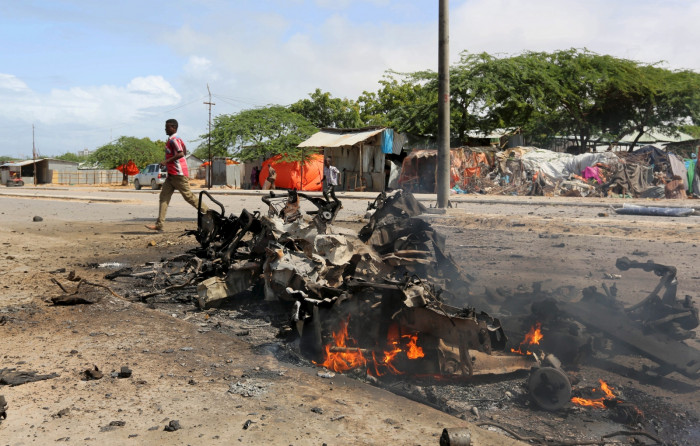 "It was a massacre of innocent people. We took the injured on wheelbarrows to the hospital, but we had to send many to Mogadishu because we could not treat them," Marka health worker Mohamed Ali told Al Jazeera.
"These people did nothing to deserve this," he added. "If they [AMISOM] want to fight al-Shabaab they know where they are, they should go fight them, not the innocent people."
It is being claimed in local media the massacre took place in revenge for a grenade attack by militants from al-Shabaab. The Islamists want to run Somalia under strict Sharia laws and have carried out many terrorist attacks both there and in neighbouring Kenya.
AMISOM denied the allegations in a press release.
However this isn't the first time AMISOM troops have been accused of similar atrocities in Somalia.
In 2014 Human Rights Watch (HRW) reported AMISOM gang-raped women and girls as young as 12, sometimes trading food for sex. Also in 2014, six people were reportedly injured when AMISOM troops opened fire, again in the town of Marka. AMISOM denied the allegations.