Africa's Richest Woman Folorunsho Alakija: University Not Necessary For Success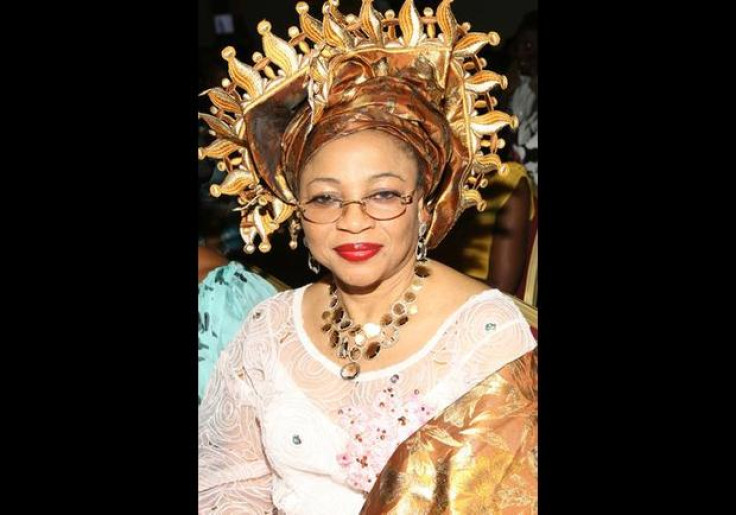 Nigerian oil tycoon Folorunsho Alakija has admitted that she did not go to university, insisting that higher education is not compulsory for success.
Speaking to students of the University of Lagos during the 2014 UN International Youths Day, the 63-year-old chairwoman of Famfa Oil and Africa's richest women said that although a degree is important, it wasn't more valuable than hard work and persistence.
"I never went to a university and I am proud to say so because I don't think I have done too badly," the billionaire said.
"You do not have to have a university education to be able to make it so count yourselves privileged to have that education as part of the feather in your cap".
Alakija started out as a secretary at a bank in the 1970s before launching her own fashion line. Although she got her biggest break when she ventured into oil, she said the road to riches was far from smooth.
She continued: "I could have stayed a secretary as my father desired according to his plan for me but I had bigger aspirations. I dreamt big. God strengthened me and gave me wisdom. I had a passion and burning desire to succeed.
"Being a secretary, a banker, a fashion icon, a cooperate promoter and printer, a real estate owner, an oil magnate, that I can assure you was no easy feat. It has not been a rag to riches fairytale"
The mother-of-four, who is worth $2.5billion (£1.5bn), closed her speech by urging the students not to give up on their dreams.
"Hard work... am trying to tell you how I got to where I am if you want those billions. Hard work, diligence, persistence... days where you nearly gave up but I chose not to give up."
She lists her other achievements, which include being a wife for almost 40 years, a mother, grandmother, and working in ministry, counselling, outreach, NGO Rose of Sharon Foundation for widows as well as author of several inspirational books.
"So I am 63 and I am not yet done. So what is your excuse?"
© Copyright IBTimes 2023. All rights reserved.