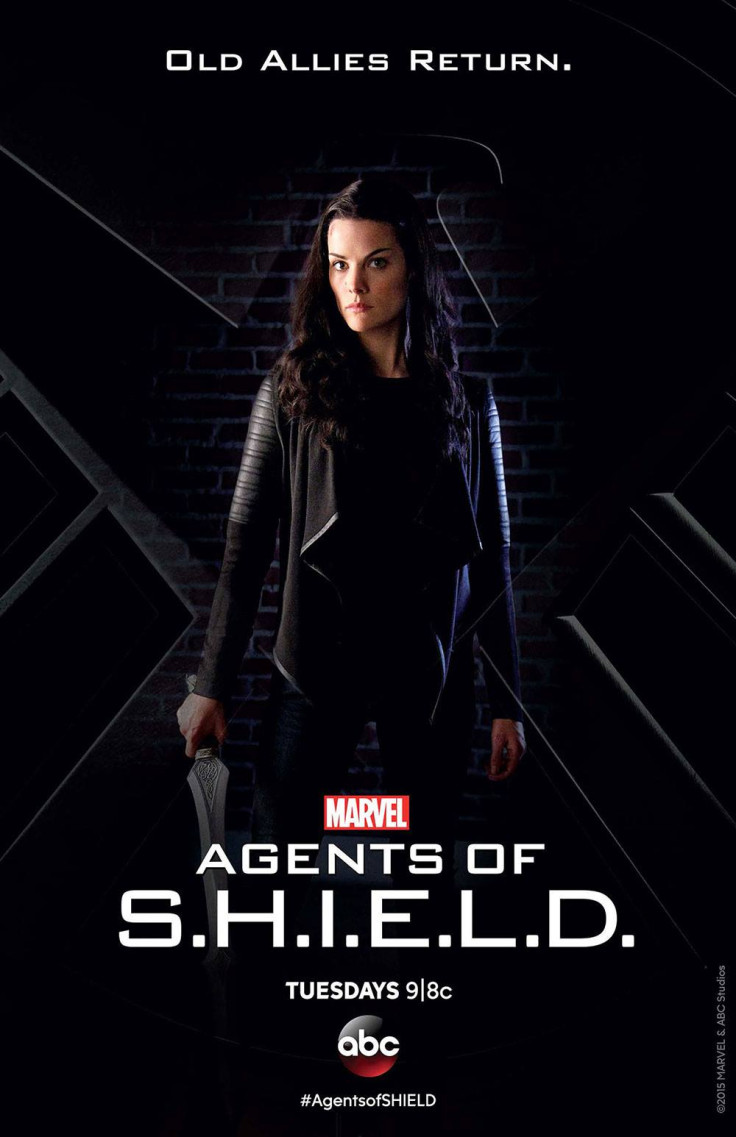 Agents of Shield season 2, episode 12 airs tonight; Tuesday, 10 March and will feature two key characters from the Marvel Cinematic Universe - a member of alien Kree race and Lady Sif (from Thor 1 and 2).
It's already been confirmed that the mysterious blue corpse uncovered by Coulson in season 1 of Agents Of Shield was a member of the alien Kree race, but looks like viewers will find out more about him during the upcoming episode, reports Comic Book Movie.
Marvel posted the following image and described it as "a mysterious headshot that foreshadows some surprise revelations in this week's episode."
In the comics, the Kree were responsible for genetically engineering the first of the Inhumans, who are now being featured heavily on the show - so maybe it'll all link up with the Inhumans origin story, which could be a major part of the show's ongoing storyline.
Also, Lady Sif returns in the new episode but she will not be entirely herself. Sif chases a mysterious enemy down to Earth, but by the time Coulson and his agents find her, her memory will be wiped.
IGN spoke to actress Jaime Alexander (who plays Lady Sif) about her return on Agents of Shield and whether any connections to Thor 3 will be revealed:
"There are big questions that are answered on the show that the fans will be quite happy about. But the bigger questions are still lurking. With regards to the end of Thor 2 and how things left off in Asgard. And what's going on there. Is Loki really Odin or is Odin now Loki, or was it all an illusion? None of that's addressed in this episode. And to be quite frank I don't know the answer to that anyway. They don't tell us. But you do get a lot of SHIELD-related answers in this episode."
The official synopsis of the upcoming episode reads:
Coulson and team come to the aid of a confused Lady Sif, who has lost her memory after fighting with a mysterious warrior whose true mission will send shockwaves through S.H.I.E.L.D. Meanwhile, Bobbi and MacK continue to hide their true mission from everyone close to them.
Marvel's Agents of Shield season 2, episode 12 titled 'Who You Really Are' airs on 10 March at 9pm ET on ABC.
Click here to watch the episode online via live stream.