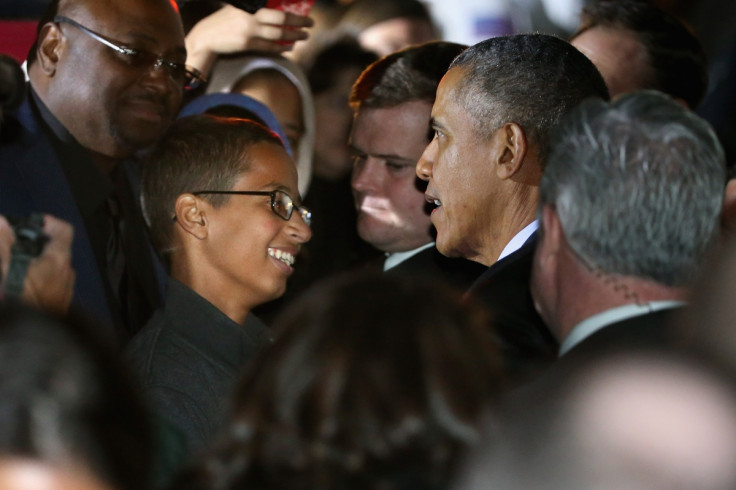 "Clock Kid" Ahmed Mohamed, who was arrested at his Texas high school for bringing in a homemade clock mistaken for a bomb is moving to Qatar, his family announced on 20 October. The announcement was made just hours after he attended an astronomy night hosted by President Barack Obama at the White House.
The 14-year-old ninth-grader accepted an offer from the Qatar Foundation to study at its Young Innovators Program, Reuters reported. "After careful consideration of all the generous offers received, we would like to announce that we have accepted a kind offer from Qatar Foundation for Education, Science and Community Development (QF) for Ahmed to join the prestigious QF Young Innovators Program, which reflects the organisation's on-going dedication to empowering young people and fostering a culture of innovation and creativity," his family said in a statement.
"This means, that we, as a family, will relocate to Qatar where Ahmed will receive a full scholarship for secondary and undergraduate education," the statement continued. The Washington Post reported that Anthony Bond, a close family friend and founder of the Irving, Texas chapter of the NAACP confirmed that the family made the decision to leave the US within the last 24 hours.
The teenager became an overnight sensation following his September arrest, which many said was influenced by race and his Muslim religion. According to Reuters, the robotics enthusiast and his family has traveled the globe to meet dignitaries, including Sudanese President Omar al-Bashir, since his arrest. He was not charged with any crime during the incident.
Mohamed also got the opportunity to meet with President Obama during the astronomy night on 19 October, which hosted about 300 visitors. The two briefly met, shook hands and even hugged. "It was amazing, and a honor meeting President Obama," Mohamed tweeting following the meeting.