Royal aides and the East Anglian Air Ambulance have come to the defence of Prince William against claims that he is "lazy" and attends fewer royal engagements than his grandfather.
The Duke of Cambridge has faced criticism for what some have seen as a reluctance to take on royal duties and other tasks which include 20 hours a week with the Air Ambulance service where he works as a helicopter pilot. For instance, he did not attend a Bafta reception that took place at Kensington Palace recently even though he is the organisation's president.
Meanwhile in 2015, The Duke of Edinburgh carried out more official engagements than the Cambridges and Prince Harry put together. These included 250 official duties at home and abroad last year, compared with the 198 conducted by William, Kate and Harry combined.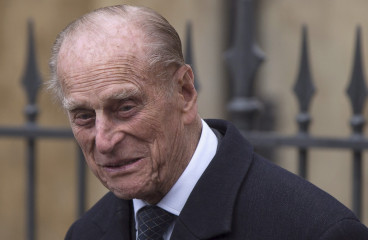 But royal sources said that Civil Aviation Authority rules prevent the Duke of Cambridge from working on mandatory rest days, ruling out royal engagements, The Times reported.
Bosses at the Air Ambulance service praised William as "very much part of the team" while royal aides added that the aim was to work an average of 80 hours a month, although that would vary depending on his royal duties.
That was consistent with guidance given to the media when he started with the EAAA that he would work about two thirds of the shifts of regular pilots, a source told the Times.
"We've never tried to say it is a full-time role. It is a very skilled role, flying doctors to help save people's lives. We work with the East Anglian Air Ambulance to plan his duties in accordance with what royal duties he has coming up."
In April, William will work fewer hours because he and the duchess go on an official tour of India and Bhutan.