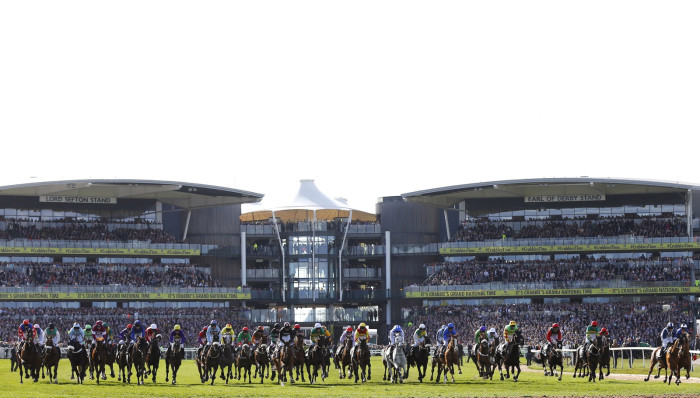 Police in Liverpool have quizzed a man following the emergence of a video on YouTube which appears to show a portly bearded man in a suit barge into an elderly man, knocking him to the floor near Aintree racecourse.
In the video, which police say was filmed on Thursday (9 April) in Ormskirk Road, a man filming the incident is heard laughing before the other man barges into the victim.
Even after the old man falls to the floor obviously injured the man filming continues laughing as his friend staggers away.
Onlookers rushed to help the so-far unnamed victim, who reportedly suffered facial injuries.
According to some reports he lost several teeth when hitting the pavement. Horrified witnesses can be heard shouting for someone to call an ambulance.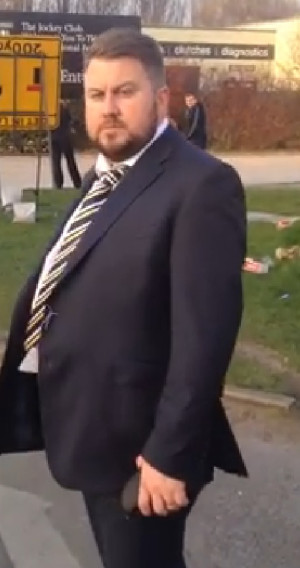 One of those who went to the aid of the victim, Gary Mangan, said on Facebook: "I was the lad putting him in the recovery position!! He was bleeding and his teeth where on the floor! Unaware at the time he had pushed him but I could hear the lad filming laughing so I shouted after them and that fat prick tried to land one on me which I seen coming from 6 miles away! That's when I found out he pushed him they told me it was no accident!!!"
On Twitter Liverpool comedian John Bishop wrote: "Name & shame this scumbag who knocked over a pensioner at Aintree-and the idiot filming it."
Merseyside Police issued a statement on Facebook saying: "Following a video circulated on social media showing a man shoulder-barging another man near to the Aintree racecourse.
"Following his voluntary attendance at a police station last night, a 34-year-old man from Formby in Sefton was interviewed under caution before being released pending further enquiries.
"Officers have traced the man who was knocked to the floor. He is a 63-year-old man from Skelmersdale in West Lancashire.
"He is believed to have suffered bruising to his face during the incident and treated by ambulance staff before being taken to hospital to be checked over.
"Detectives will speak to him later today having made initial contact with a relative early this morning."
On Facebook a man called Philip Dears, who claimed to be the one who filmed the incident, says the incident was not pre-planned.
"This was an accident nothing more," Dears wrote. "I laugh at the build up of my mate staggering down the street, he staggers into the old man and I laugh at the way he goes down slow, it's childish I agree but with no malice or intent. I should have realised sooner it was a serious fall, but I'm drunk as well."
No arrests were made inside Aintree over the three days of the festival, the highlight of which came when jockey Leighton Aspell won his second successive Grand National riding the 33/1 outsider Many Clouds.