As nationwide protests over the new labour law continue to disrupt normal life in France with violent protests in some places and acute shortage of fuel in several parts of the country, the situation is set to worsen as Air France pilots voted to join the strikes. An oil storage and supply firm extended its strike until Wednesday (1 June).
The ongoing crisis has cast shadows over Euro 2016 that is set to kick off on 10 June. The French tourism industry is also bearing the brunt, with hoteliers reporting a 30% drop in tourists in the past weeks.
Transport and energy industries in the country have been striking for many days to force the government to withdraw the controversial labour law introduced earlier in May that enables employers to hire and fire staff easily. Some are also staging protests to put forth wage-related issues. Rail workers have also joined the nationwide strikes, creating further woes for the people.
On Monday (30 May), SNPL union, which represents the pilots of Air France, said the pilots would strike for six days but a formal announcement with a specific date for the start of the strike is pending. Emmanuel Mistrali, spokesperson for the union, clarified the strike against the upcoming pay cuts will "inevitably be in June". About 68% of the pilots voted in favour of the strike call, the French edition of The Local reported.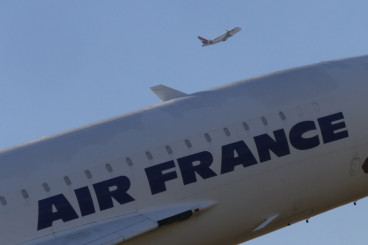 Workers at the CIM, an oil storage and supply services company, which manages about 40% of French crude imports, voted to extend their strike at Le Havre port until Wednesday, a CGT union official told Reuters.
Meanwhile, the government is reportedly trying to find a way out of the crisis. Sources told Reuters the government is trying to strike deals with individual firms such as the state-run SNCF rail operator to mitigate the momentum behind protests. "The government is pushing for deals to be found," one union official familiar with the negotiations reportedly said.
With the Euro 2016 approaching, the French tourism industry was expecting good business but the ongoing strikes and demonstrations have caused a dent. Laurent Duc, the head of French hoteliers union UMIH, was quoted by The Local as saying cancellations by tourists have emerged as "a big problem" in the recent past.
"Reservations are not taking off because of the strike angst. People can see burning cars and protests on television at the moment and it's definitely not the best advertisement for France," Duc said, adding that the 2015 Paris attacks had already caused a major dip in tourism and these protests are adding to the woes.
"This should be a time for France to be happy. People from all over Europe and the world to gather together, watch football and go to bars and restaurants. It's a shame," Duc added.