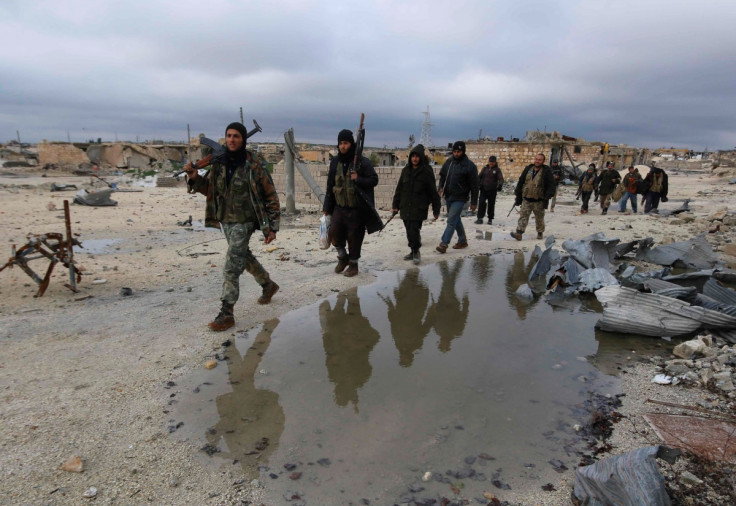 At least 28 people have been killed after a refugee camp in rebel-held northern Syria was hit by an air strike, according to observers. Images posted on social media showed destroyed camps in the north-western Idlib province by the Turkish border on the afternoon of Thursday 5 May.
There are unconfirmed reports that the planes that struck the site were Syrian or Russian. The Kamouna camp which was hit is located 4km from Sarmada and 10km from the Turkish border.
The network Local Coordination Committees says it has people at the site extinguishing fires in the impacted zone. The Britain-based Syrian Observatory for Human Rights says rebels had advanced into government-held western districts on Tuesday night but were pushed back by Wednesday morning.
The White House spokesman Josh Earnest says there was "no justifiable excuse" for an airstrike targeting civilians who have already left their homes to flee violence.
He added it was too early to say whether Syrian President Bashar Assad's forces conducted the attack but no US or coalition aircraft were operating in the area, the Associated Press reported.
UK Foreign Secretary Phillip Hammond described the strike as "horrifying" and that the Assad regime's "contempt for efforts to restore the cessation of hostilities in Syria is clear for all to see."
Meanwhile the UN humanitarian chief Stephen O'Brien said if settlements had been deliberately targeted "it could amount to a war crime." and called for an independent investigation into the attacks, AP reported.
A lot was at stake in the 48-hour truce struck the US and Russia which was supposed to have been observed from Thursday morning.
It came amid warnings from the United Nations that if it were to fail it would be "catastrophic" and send 400,000 more people to the border with Turkey looking for escape.