AirAsia flight QZ8501: Lightning strikes could have brought down missing plane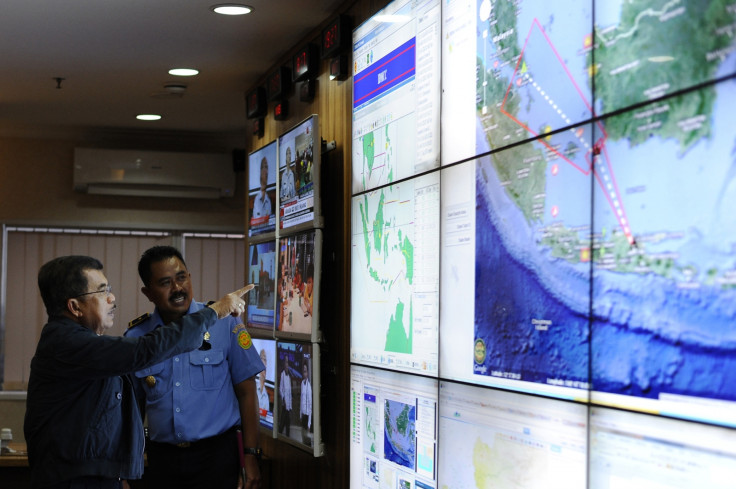 A number of lightning strikes 'near the path' of Flight 8501 were recorded by Earth Network, a company that monitors weather conditions around the globe.
Although unlikely to have caused structural damage to the A320, lightning can affect navigation systems and flashes could momentarily disorient pilots, according to a report in the New York Times.
A sudden, catastrophic event such as lightning bolts can disrupt navigation systems such as magnetic compasses.
Lightning is a huge force of energy and therefore can cause severe damage a plane by hitting it. In previous plane accidents, one of the main causes of a plane crashing following lightning was turbulence.
The last confirmed commercial plane crash in the US directly attributed to lightning occurred in 1967, when lightning caused a catastrophic fuel tank explosion, according to a Scientific American report.
The turbulence associated with a heavy storm can be powerful, and strong winds could disrupt the airflow through a jet engine, potentially causing it to shut down. However, a shutdown of both engines in such a situation would be highly unlikely, and the Airbus A320 is certified to fly up to three hours on a single engine, in compliance with global aviation safety regulations.
AirAsia CEO Tony Fernandes said storm clouds caused the pilot to ask for a flight plan change. But he added, "We don't want to speculate whether weather was a factor. We really don't know."
Officials revealed that the pilot's request for higher altitude because of bad weather was denied.
Air traffic control approved the pilot's request to turn left but refused permission for the plane to climb to 38,000 feet from 32,000 feet, Djoko Murjatmodjo, an aviation official at the Indonesian Transport Ministry, told the national newspaper Kompas.
The increased altitude request was denied because there was another plane flying at that height, he said. Djoko also suggested that Flight 8501 continued its ascent, despite air traffic control denying it permission.
Four additional areas will be scoured for signs of the missing plane when the search continues on Tuesday, the national search-and-rescue agency said.
Seven zones were patrolled Monday but so far, the search for AirAsia flight QZ8501 has proved fruitless. "Our early conjecture is that the plane is in the bottom of the sea," said Bambang Sulistyo, the head of the search-and-rescue agency.
© Copyright IBTimes 2023. All rights reserved.