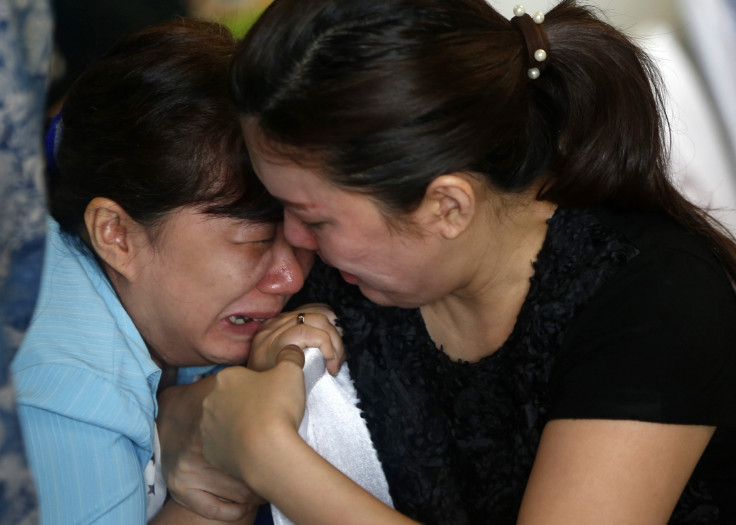 A heartfelt message by the daughter of Captain Iriyanto, the pilot of the ill-fated AirAsia flight QZ8501, has gone viral on the internet.
Still holding on to hopes that her father will come back home, Angela Anggi Ranastianis, the 22-year-old daughter of the pilot, wrote an emotional message on the Indonesian social media website Path, Indonesian website Kompas.com reported.
Her post has been widely highlighted in the Indonesian media. She wrote: "Papa come home, brother still needs you. Restore my father. Please return, papa. Papa must meet us and come home."
Air Asia flight QZ8501 with 162 people on board went missing while on its way from the Indonesian city of Surabaya to Singapore.
The Airbus 320-200 was over the Java Sea between Kalimantan and Java islands when it lost contact with the aviation authorities.
Lead pilot Captain Iriyanto had reportedly requested a diversion from his planned flight path due to dense storm clouds and strong winds and lightning.
Indonesian Transport Ministry official Hadi Mustofa said that the final communication from the pilot was a request to change the height from 32,000 to 34,000 feet in the Kumai Strait near the island of Belitung, off the east coast of Sumatra, due to poor weather.
Captain Iriyanto was a skilled pilot with 6,100 hours of flying experience. A former air force fighter jet pilot, Iriyanto has also worked for many private airlines.
However, there are reports that the pilot was in grief before flying AirAsia flight QZ8501, as one of his sisters, Edi, had died a few days back.
"It's like being punched twice, but what can we do? This is an ordeal we must overcome," Hendro Kusumo Broto, a cousin of the pilot, told Channel News Asia.