Airmail app for iOS users is up on Apple's app store. It brings a lot of features like mail snooze, push notification and cloud sync besides integrating a host of third-party productivity and business apps, with focus on customisation.
"One size fits all" is a common saying but with the new mail app, Bloop — the developer of Airmail — is trying just the opposite. It is allowing Airmail users to decide how they want to receive and treat the emails. And this becomes the biggest differentiation between Airmail and other existing mail clients in the app store.
So far, other apps have forced us into the habit of swiping to archive or delete, or marking spam in red and highlighting important mails in yellow. Airmail users are given a free hand in deciding which emails should be considered as VIP email and how they should be treated. They can also choose the icons, colour code, notification sound and preview option for each email as per their preference.
In the first look, it would come across as a messy and complicated dump of emails. But this look subtly takes the user to the customisation tool for them to understand the power granted to them.
Apart from the essential features of multiple signatures, combined inbox and sync with cloud storage - iCloud, Airmail brings advanced 3D Touch features allowing peek, pop and quick access. It also supports other cloud storage and attachments like Google Drive, Dropler, OneDrive, Dropbox and Box.com.
The mail client also supports a host of third-party apps and services like Omnifocus, Wunderlist, Todoist, Fantastical 2, 2DO, Trello, Clear, Evernote, Appigo Todo, the Hit List, Things, Delivery, Code Hub, Github, iA Writer, Swipes and Pocket.
Airmail has been developed by Leonardo Chiantini and Giovanni Simonicca of Bloop, an Italy-based tech startup. At present, Airmail supports iOS 9 and above and is also available on Apple Watch. It is said to be compatible with iPhone, iPad, and iPod touch and supports over 19 languages.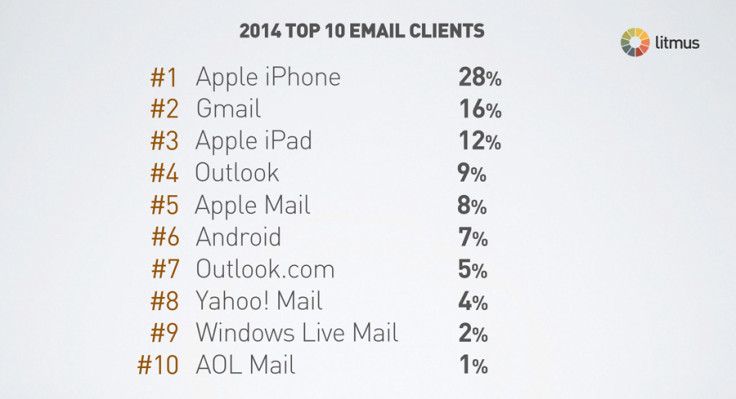 According to an Email Analytics report by Litmus, between January and December 2014, email access on smartphones and tablets increased by 500% from 2011, and while Gmail was growing its base, Apple mail was leading the race of mail clients.