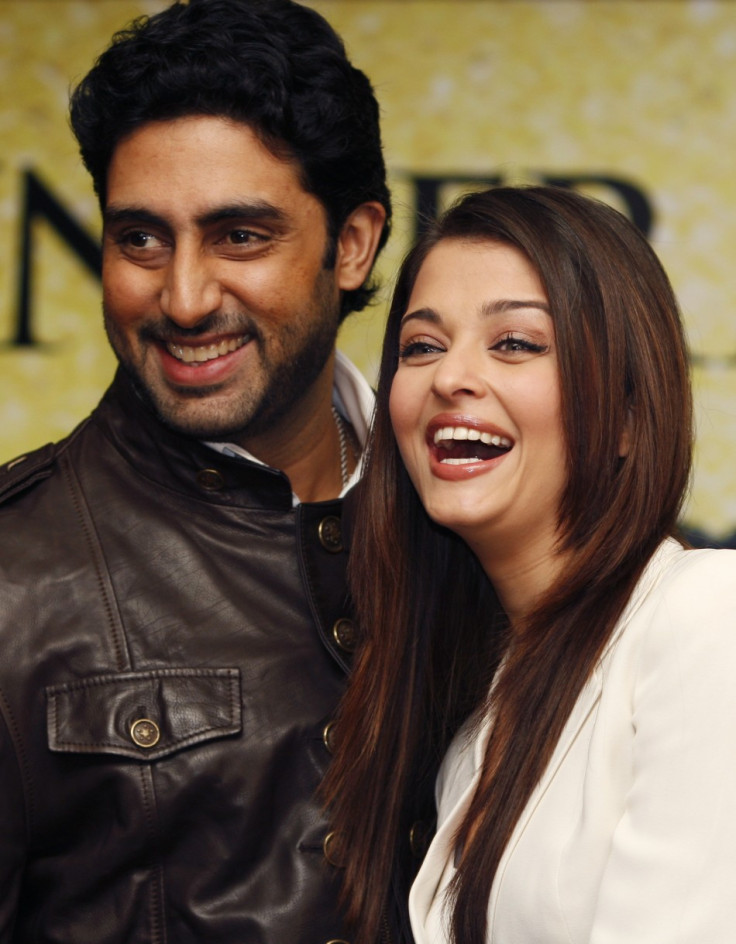 Bollywood's hottest couple - Abhishek Bachchan and Aishwarya Rai Bachchan - continues to protect their first child together, daughter Aaradhya Bachchan, from the glare of public life, even as interest in her grows.
Every little detail of Aaradhya's looks, personality and behaviour has been analysed and re-analysed... from her curious strawberry looks to her brown eyes. Predictably, the parents (and the father particularly) is less than happy about the attention. The coupe has been accused of being over-protective about their daughter but the 36 year old has now explained why he is not keen to show Aaradhya in public.
"I am not comfortable with that, I don't need to show her off. She is not an item that she has to be put up to display. She is a child and Aishwarya and I would like her to grow up as normal as possible. I do understand that her parents and grandparents (Amitabh Bachchan and Jaya Bachchan) are public figures but she is not yet and let her enjoy that. I have grown up in this industry and have been in this position so I understand the curiosity," Abhishek told the Press Trust of India. In an earlier IBTimes UK report, Bachchan said the only reason they insisted on secrecy was to make Aaradhya's life "as normal as possible".
So far, only a few people, outside the family, have seen Aaradhya and these include American talk show host Oprah Winfrey and Bollywood stars Shah Rukh Khan and Madhuri Dixit. The only non-celebrity to really see her was Anisah Hussain, a fan of Aishwarya's, who saw mother and daughter while they were out shopping in London.
"It's a tad unfair. If I don't show my daughter it is secrecy and if I go around showing her the right way, people say that I am flaunting her. You are damned if you do and damned if you don't," the 38 year old Aishwarya was quoted as saying.
The only glimpse the world at large has had of Aaradhya was when a cameraman for an Indian music channel - E24 - caught her staring into the camera while being cradled by her mother. Meanwhile the proud grandparents can't stop talking about the newcomer to the family. Jaya Bachchan, Aaradhya's grandmother, recently spoke about her looks and also revealed she called her "Strawberry" - because she looked like one when she saw her for the first time. Energetic grandfather Amitabh Bachchan recently detailed the joy of having a toddler at home, on his blog - Bigb.bigadda.com: "Ever realised playing with the 'little one' for just a few minutes could be equivalent to an entire two hour workout in the gym! Child is the father of man."