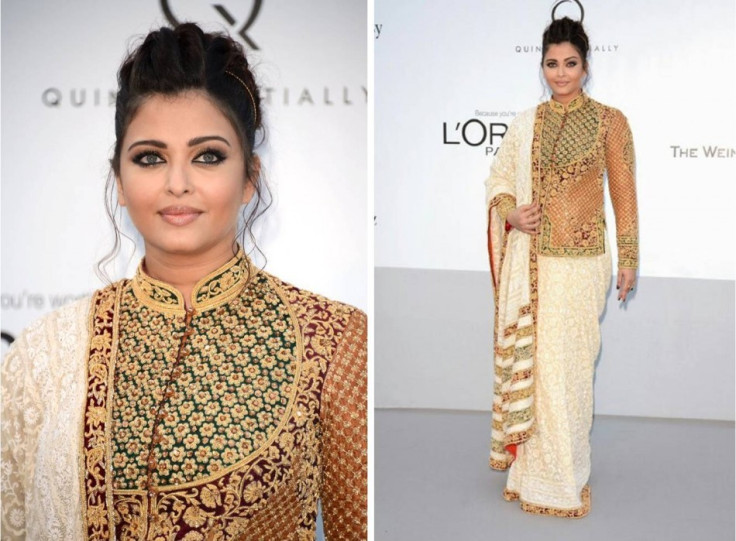 Bollywood star Aishwarya Rai Bachchan's first child - seven month old daughter Aaradhya Bachchan - is often a topic of celebrity news and much speculation surrounded the baby's appearance and disposition, a secret the family guarded... until now.
Jaya Bachchan, Aaradhya's grandmother, told the BBC her granddaughter would be a "tall girl" and also that she called her Strawberry - because she looked like one when she saw her for the first time. The former actress also told the BBC the newest member of the Bachchan clan was usually always in a cheerful mood.
Extracts of that interview were quoted in several reports across the country and in them Jaya said she often teased her daughter-in-law by stating Aaradhya was the luckiest baby - she had a former Miss World as her caretaker. Jaya also praised Aishwarya for being a very active mother.
"Aishwarya is a hands-on mom. She is sometimes overcautious. I would also like her (Ash) to start going out but she is absolutely, totally hands down and doesn't depend on anybody which I think is great." she added, in an India Today report. Meanwhile, an earlier IBTimes UK report noted Aishwarya was seen with Aaradhya while at the Mumbai international Airport in India
Incidentally, mother and child were spotted shopping in London, where the happy family is holidaying. It seems a fan - Anisah Hussain - spotted the actress at Bicester Village and was delighted to get an autograph.
"@juniorbachchan @SrBachchan met Aishwarya and Aaradhya at Bicester Village today! Got an autograph too :)," Hussain later tweeted, adding, "Yeah i saw her lol she is really cute, she has pretty eyes and eyelashes! she's a bit browner than Aishwarya but very cute!"
There is also speculation surrounding a possible Bollywood comeback for Aishwarya and although there is reported interest from producers, there is no concrete information as yet. However, we do know the former Miss World has signed a few product endorsement deals.