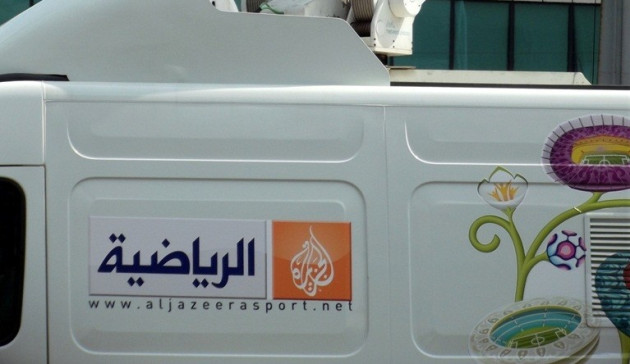 Qatar-based cable news channel Al Jazeera has bought US television network Current TV paving way to expand its reach to over 40 million households in the United States.
The state-owned pan-Arab network said that it will establish a US-based English news channel with headquarters in New York and have bureaus in key locations across the country. This will be in addition to the channel's already existing newsrooms in New York, Washington, DC, Los Angeles, Miami and Chicago.
"For many years, we understood that we could make a positive contribution to the news and information available in and about the United States and what we are announcing today will help us achieve that goal," the director general of Al Jazeera, Ahmed bin Jassim Al Thani said in a statement.
"By acquiring Current TV, Al Jazeera will significantly expand our existing distribution footprint in the US, as well as increase our newsgathering and reporting efforts in America."
Current TV, which is co-founded by the former US Vice President Al Gore, is known to have low viewership despite being distributed to 60 million of the 100 million US households.
The details of the deal are not officially announced but analysts suggest that it could be worth about $500m (£308m, €380m), about eight times more than the $60m that was paid by the Current TV founders to its predecessors seven years ago.
Following the deal, Gore and Current TV chief executive officer Joel Hyatt will be retained in the network's advisory board.
"We are proud and pleased that Al Jazeera, the award-winning international news organization, has bought Current TV," the Current TV founders said in a statement.
"Al Jazeera, like Current, believes that facts and truth lead to a better understanding of the world around us," they said.
The move is set to bring Al Jazeera in direct contest against the US television giants like Fox, MSNBC and CNN. But industry experts point out that the channel, which has presence in about 130 countries, will have difficulties attracting American distributors and audience. At present, the channel reaches 4.7 million households.
"People in America associate Al Jazeera with the Muslim world or the Arab world or the Islam world and they have problems with that," said Jimmy Schaeffler, pay TV consultant at The Carmel Group told Reuters.
"They have psychological, political and emotional concerns and that will work against them."
Time Warner Cable, which provided Current TV to 12 million homes, has already said that it is cancelling the network deal, without offering much detail. Other distributors have not commented on the matter.