Terror group al-Qaeda has reportedly issued a statement calling Pakistan a "traitor" that betrayed the people of Kashmir. Amid growing tensions between the arch-rivals over the recent militant attacks, al-Qaeda accused the Pakistani government and the military of playing a "dirty game" against the Kashmiri people.
The message has come in the wake of the war of words between Delhi and Islamabad at the United Nations General Assembly. Along with India, US congressmen too have urged the UN to designate Pakistan as a "terrorist state".
According to The Indian Express, Al-Qaeda's Indian Subcontinent (AQIS) branch released an 11-page message in English, Hindi, Bengali and Urdu titled 'Jihad of Kashmir: A Call to Reflection and Action'.
It reportedly called on the Muslims of India, Pakistan and Bangladesh to not trust Pakistan or its government. It also asked them to "distinguish between friends and foe" and between "the sympathisers and the selfish".
Al-Qaeda said there has been no positive outcome for the Kashmiri people because of Pakistan's political games.
IBTimes UK could not independently verify the message.
"Keeping away the wounds of Kashmiris from healing is part of their politics. Their business flourishes with the screams of mothers and sisters. Keeping the blazing fire burning in the valley of Kashmir safeguards their extravagant spending and enjoyment. The path that they show ends in nothing but failure, helplessness and agony," said the message carried by the newspaper on Friday (23 September).
"History testifies to the fact that fighting under the supervision and with the cooperation of Pakistani agencies is tantamount to wasting the fruitage of jihad and getting injustice on oppressed Kashmiris to increase," al-Qaeda's spokesperson Ustadh Usama Mahmood is quoted as saying.
Al-Qaeda also warned that if the Kashmir region is not liberated from the influence of Pakistan's military and intelligence agencies, the "oppression of the people of Kashmir" would never end. It called on the Kashmiri people to "say goodbye" to Pakistan.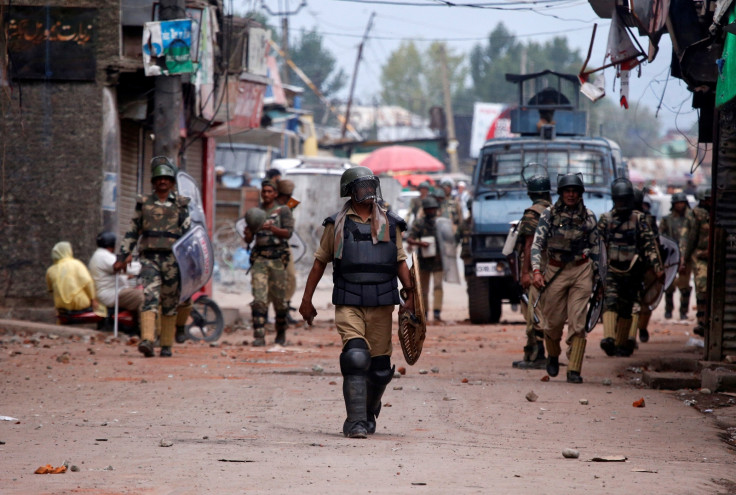 Meanwhile, Sharif's adviser on foreign affairs Sartaj Aziz on Friday said Islamabad was ready to hold "unconditional" talks with Delhi to resolve the Kashmir issue.