Al-Shabaab promote 'jihadi tourism' in bizarre giraffe hacking video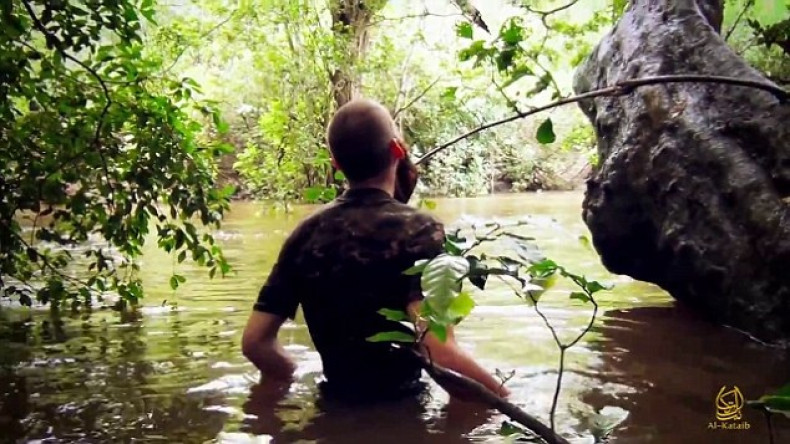 Jihadists from the Somalian terrorist group Al-Shabaab have filmed themselves hacking a giraffe to death in a grotesque video attempting to entice foreigners to join their movement. The fighters, linked to both Islamic state (IS) and Al-Qaeda are shown poaching giraffes and African buffalo in Kenya.
The group claim that they do not require permits to take the animals claiming that they are a "reward from God". They are filmed hacking the dead body of the giraffe before swimming in swamps in the grounds of the Boni National Reserve, which straddles the two nations.
Al-Shabaab claim that jihad is the "tourism of the ummah [nation]" and speaking in Somali, one fighter says in the video: "As you can see our brothers here get injured to ease our journey, Allah has granted us this great reward; a giraffe."
The video was posted by al-Kataib Media, the propaganda wing of Somalia's al-Qaeda wing. The fighter continues: "Alhamdulillah (praise be to God) there is no shortage of meat here. It's a great blessing from Allah.
"Here, you do not need a permit to hunt these animals. In the lands of Islam these animals are free."
Militant group al-Shabaab is responsible for a series of terror attacks in Kenya, including the attack on Nairobi's Westgate Mall in 2013 in which 67 were killed, and an attack on Garissa University in April in which 150 people were killed.
[WARNING:GRAPHIC IMAGE BELOW]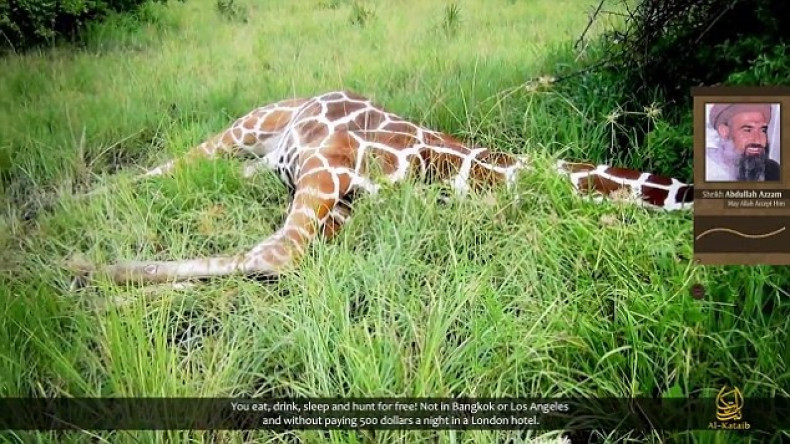 In June this year, Thomas Evans, from High Wycombe, became the first British extremist to be killed on Kenyan soil after he was shot dead during a failed ambush on an army base. In 2011, he travelled to east Africa to fight for al-Shabaab and was known as the White Beast for his ruthlessness on the battlefield.
The travelling band of militants also reference recent attacks made by the Kenyan army on al-Shabaab. One fighter says: "We also send our condolences to the widows of the Martyred Sheikhs and other Muslim brothers who were killed by the Kenyan government. Let them know that we are now inside Kenya and that we will take revenge on their behalf."
Yesterday two bombs ripped through a hotel in the Somalian capital of Mogadishu after suspected al-Shabaab gunmen set off a car bomb, killing 12 people. Somali special forces and African Union troops retook control of the situation two hours after the gunmen stormed the hotel building.