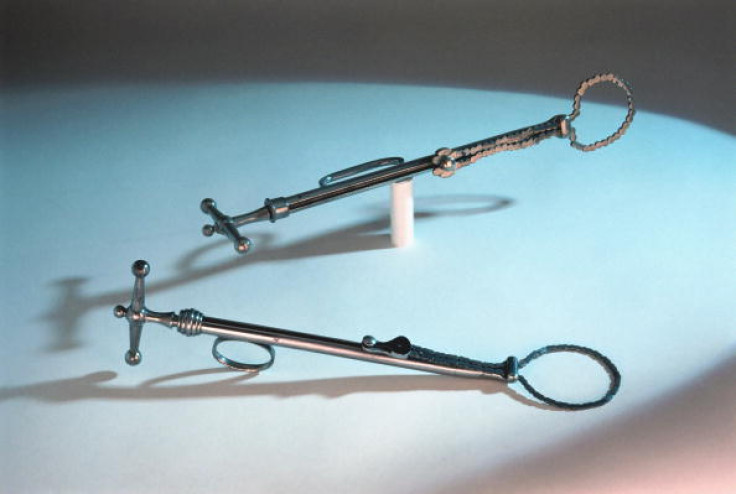 An Alabama lawmaker wants child sex abuse offenders to be permanently and physically punished for scarring victims. Rep. Steve Hurst has introduced the sex offender castration bill for sex offenses against children under the age of 12, and this is not the first time he has introduced the bill.
"I had people call me in the past when I introduced it, and people have called me and said don't you think this is inhuman? I asked them what's more inhuman when you take a little infant child and you sexually molest that infant child when the child cannot defend themselves or get away and they have to go through all the things they have to go through, if you want to talk about inhuman, that's inhuman," said Hurst.
Under the bill named HB365, child sex offenders will have to be surgically castrated before being released from prison. With the bill, Hurst hopes to deter sex offenders from hurting children. "They have marked this child for life and the punishment should fit the crime," said Hurst. The bill that will be applicable for child sex offenders over the age of 21 will need to first be passed by the judiciary committee before it can be heard by the Alabama House and Senate, reported Q13Fox News.
"This bill would provide that any person over the age of 21 years who is convicted of certain sex offenses against a child 12 years of age or younger would be surgically castrated before his or her release from the custody of the Department of Corrections," HB 365 reads. "This bill would require that the cost of the procedure be paid by the adult criminal sex offender."
Earlier in 2014, a record number of paedophiles were reportedly chemically castrated in the UK prisons. According to reports, the Ministry of Justice announced that the number of offenders referred for treatment more than doubled to 25. The convicted sex offenders had volunteered to undergo chemical castration in the controversial government scheme, which aims to prevent them from reoffending.