Alan Yentob's BBC pay is higher than some of its hardest-working senior journalists
Yentob quit his creative director role at the BBC in 2015 but still rakes in hundreds of thousands.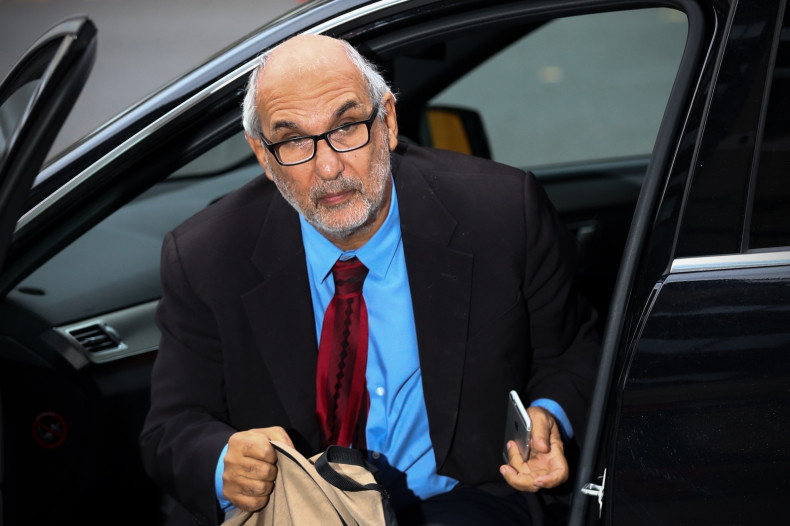 Alan Yentob earned more from the BBC over the past year than some of the broadcaster's most high-profile and hardest-working journalists, despite having stood down from his job as creative director.
Veteran BBC man Yentob, 70, still presents the arts show Imagine, and occasionally contributes to other programmes, which earned him between £200,000 and £249,999 in the 2016/17 year, according to the beeb's annual report.
Yet the report - which reveals the staff and stars earning over £150,000 in a single year - also showed that many of the BBC's best-known journalists did not reach this same threshold for working stressful full-time jobs at the public broadcaster.
The BBC's Middle East editor and experienced war reporter Jeremy Bowen fell into the £150,000 to £199,999 bracket, as he covered the horrors of Islamic State and the Syrian civil war. The Radio 4 Today show presenter Jim Naughtie, economics editor Kamal Ahmed, and Newsnight presenter Kirsty Wark, also fell into the bracket beneath Yentob.
Laura Kuenssberg, the BBC's political editor, who had a high-pressure year of relentless political news around Brexit to cover, fell into the same pay bracket as Yentob.
After a bruising year in 2015 for Yentob, in which he was embroiled in the Kids Company scandal because of his long-time role as a trustee of the charity, and a friend of its controversial chief executive Camila Batmanghelidjh, he quit as the BBC's creative director.
The BBC's annual report showed that presenters Chris Evans, Gary Lineker and Graham Norton are its highest earners. Claudia Winkleman was its highest paid female star – but just eighth overall in the list of top earners. Only 34 out of the 96 names released were women, and many did not reach the same salaries as their male counterparts.
Casualty star Derek Thompson was the highest-paid actor at the BBC, earning between £350,000 and £349,000. Thompson has played the role in the popular drama since it began in 1986. Fellow Casualty and Holby City star Amanda Mealing is the highest-paid female actress at £250,000 to £299,000.