The first set of Fort McMurray residents are due to return home on Wednesday (1 June), almost a month after a massive wildfire in Alberta forced about 90,000 residents from several neighbourhoods to flee and abandon the city. Some neighbourhoods in the area will still remain off limits for its residents, possibly up to September, officials said on 31 May.
The return of the residents to Alberta's oil sands capital was initiated after five conditions established for their safe return were met, Alberta Premier Rachel Notley said in a statement.
Alberta officials have said that most areas of Fort McMurray are safe for the return of the people and the air quality is now safe for them to live in. However, residents of Abasand, Beacon Hill and Waterways will not be able to return until the debris has been cleared, which could be by September, Karen Grimsrud, the province's chief medical officer of health, was quoted by CBCnews as saying.
Grimsrud said that soil and ash tests carried out in most parts of Fort McMurray have already been completed and the air quality in the city was rated a one on Tuesday (31 May) morning. The normal scale for air quality measurement is one to 10, but the wildfire had caused the quality to peak to 51.
The five factors that ascertain whether the area was safe for return or not include the status of the wildfire, restoration of critical infrastructure, restoration of essential services like fire, police, health care, etc, securing hazardous areas and the re-establishment of local government.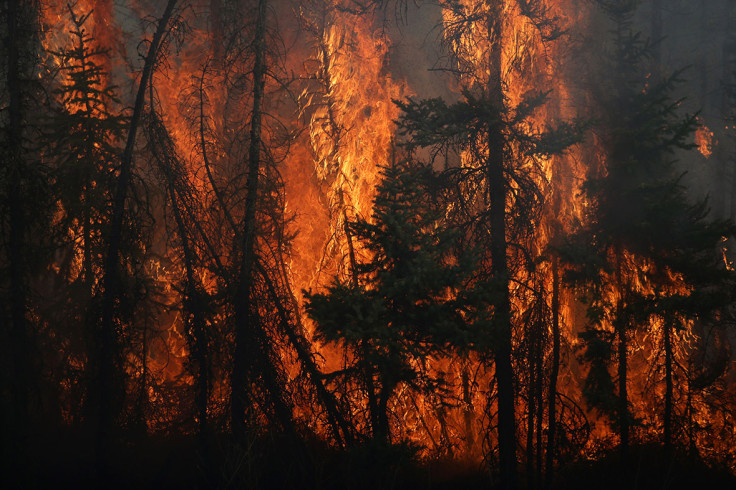 "I am pleased to report today that these conditions have been met," Notley said on Tuesday, announcing that "voluntary phased re-entry will begin June 1 as planned, with the exception of the neighbourhoods of Abasand, Beacon Hill and Waterways."
Authorities have advised elderly people, children under seven, other at-risk groups and those with a medical condition to hold off their return until the hospital in the city is fully operational.
Meanwhile, for the first set of returning Fort McMurray residents, the Royal Canadian Mounted Police (RCMP) is deploying more than 200 officers in the region to patrol the streets and the highways leading into the city, superintendent Rob McCloy told media persons on Tuesday.
Authorities have distributed more than 30,000 detailed information booklets to all the homes in the city, urging people to read them and follow them thoroughly, Scott Long, executive director of the Alberta Emergency Management Agency said. "In my mind, the biggest risk would be people not following the advice and recommendations ... that we've outlined," Long added.
Long also added that Highway 63, which links the city to the rest of Alberta, will be opened to traffic at 8am local time. He advised people returning to their homes to carry adequate supplies of food, water and fuel, as gas stations in the region will have limited supplies.