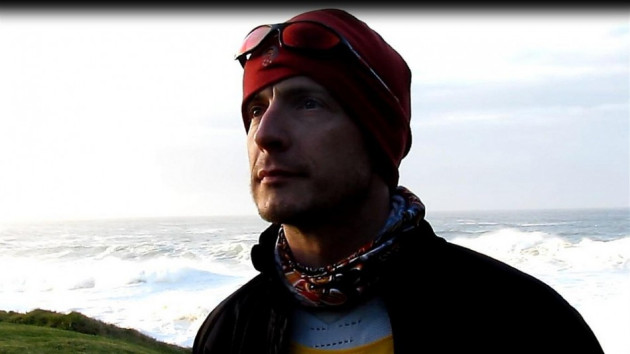 A Parkinson's sufferer is planning to run, row, cycle and swim across the United States as part of a fundraising challenge and to spite an illness that feels like he is being "encased in concrete".
Alex Flynn, 40, has taken on a series of endurance challenges in his race to travel 10 million metres and raise £1 million for Parkinson's research.
All the while he is fighting the effects of an incurable degenerative disorder of the central nervous system, threatening to take away his ability to move.
Now Flynn, a lawyer-turned public speaker, has set his sights on his most gruelling challenge yet, his Trans America Challenge.
He aims to cross the US in a bumper series of disciplines including running 135 miles through Death Valley, cycling to Chicago, kayaking across Lake Eyre, riding to New York, running across the city before swimming to Liberty Island.
"It's a daunting challenge, with a lot of details still to be worked out," he told IBTimes UK. "But I know that this will be both the hardest thing I have done yet and the most satisfying when I complete it.
The trip of more than 3500 miles will represent the biggest chapter in a journey that started four years ago, when the physically fit father of two was hit with the bombshell that he had early-onset Parkinson's Disease.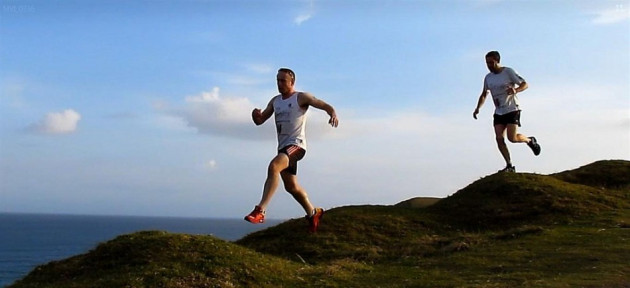 Diagnosis
It all started with a tremble in his hand when he reached for a coffee cup.
At first he thought the tremor was nothing, but he went to the doctor to put his fears to rest. Within a short period of time he was told that he had an incurable degenerative disease.
"It was devastating," he said. "At first a part of me just refused to believe it and then anger follows, because you almost feel victimised. It's unfair that something like this should happen to you."
Flynn said he came dangerously close to falling into depression.
"I didn't know what to do. It was an unbelievably hard time and I know that it was hard for my family to cope with as well."
Instead of giving up, Flynn decided he would fight back against the illness that was, in his words "threatening to encase me in concrete".
He decided that he would set himself a target of 10 million metres, as well as a fund-raising goal of £1 million for Parkinson's research, and follow his new motto: "keep moving", despite a disease looking to make him do the opposite.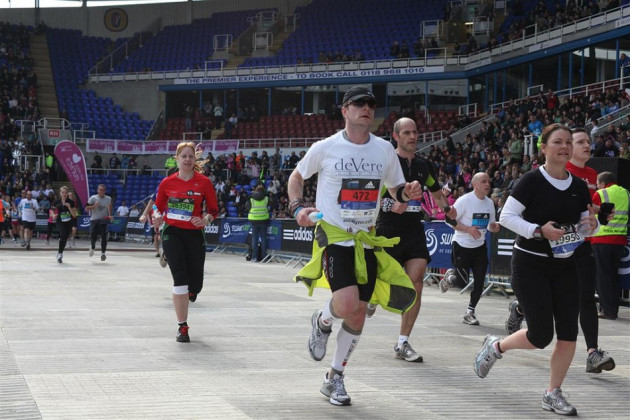 The Challenge
Flynn has already put himself through a series of gruelling events in battle to achieve his goal.
He has completed marathons, half marathons, the Marathon Des Sable through the Sahara desert, triathlons and a run and cycle clear across Europe in 2011.
His most recent challenge, South Africa's Otter Trail Race, saw him take a tumble,almost shattering his ankle, and frustratingly taking him off his feet for several weeks.
"I can't stand it when an injury stops me - it's so frustrating and I feel like I am losing ground. But I have to be disciplined because if I come back too early, I could be out of action for even longer."
Despite the injuries, which have included stress fractures in his leg from constant running, Flynn is keen to carry on upping the stakes with his challenges and has currently completed 38 percent of his target.
Aside from the obvious physical demands that endurance events put on the human body, Flynn is engaged in a constant battle against his illness, which he describes as someone taking control of his limbs.
"There are times when it's difficult for me just to nip out for a 10k run," he said.
"I will get about three miles away from the door and one of my legs will just do its own thing. It's incredibly upsetting and frustrating and it's so hard to maintain motivation."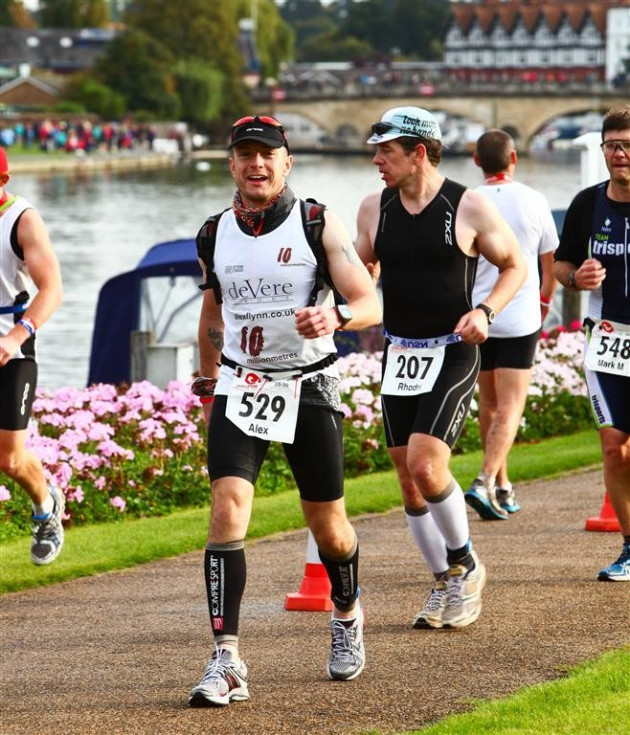 Keep Moving
Flynn draws his motivation from the concept of a fight between himself and Parkinson's. As is inexorably seeks to slow him down and take away control of his body, he pushes himself further and further in his battle to "keep moving".
"A lot of it does come from stubbornness and anger," he said. "I won't let this beat me and I am angry with it for trying to bring me grinding to a halt. I don't want to let this get the better of me and I am going to keep moving.
"It's impossible not to see it as a fight, because it makes your body feel like it is not your own, which is scary and hugely frustrating.
"There are many schools of thought that exercise helps to hold the Parkinsons back and I certainly think that I feel a lot better having done all of this than I would have.
"But a key point to me is the awareness as there are Parkinson's sufferers out there whose own marathon is just getting from one side of the house to the other. That is their struggle and it is every bit as impressive and important."
When asked what he will do when he hits his huge fund-raising target, Flynn's answer is immediate.
"I will just keep going," he said. "I don't want to stop and this is an endless challenge, which is something that being a Parkinson's sufferer creates.
"We have an increasingly ageing population and the number of people suffering from Parkinson's, including early-onset, are increasing at a serious rate. This is only going to get worse and more attention on the disease, and the fight for the cure, are massive issues."
Since he started his challenge, Flynn has had another son and said he was thankful for the support of his wife and family, who he will spend more time with when he achieves his goal.
"My wife has been incredible and supported me through the hard times and the good," he said. "I was so proud of my boys for the intelligence and strength that they showed when I explained my diagnosis. I would not be able to do this challenge without the knowledge that I have a family that loves me and supports me.
"As for the future...I have some pretty spectacular plans in the pipeline."
Alex Flynn supports his challenge with appearances as a public speaker. For more details, his running diaries and fundraising links can be found on his web-page alexflynn.co.uk and his teamfox page.