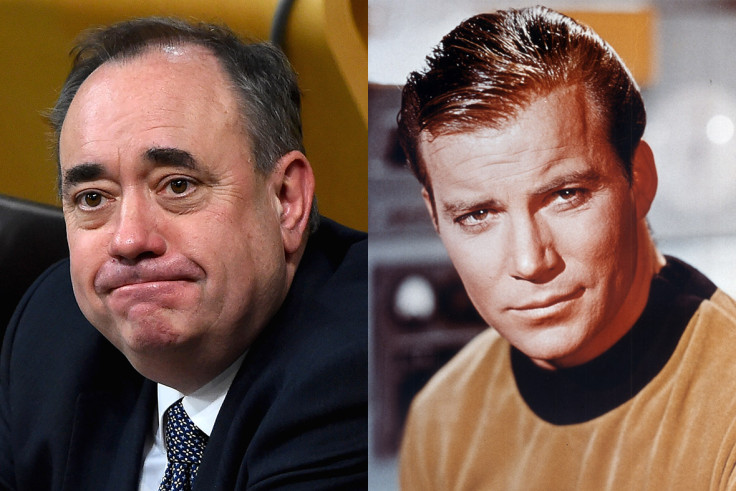 Alex Salmond, the former first minister for Scotland, posed as the captain of the Star Trek Enterprise James T Kirk while trying to board a British Airways flight.
The former leader of the SNP, who resigned a year ago over the nationalists' defeat in Scotland's independence referendum, was caught in a stand-off with BA staff at Heathrow over his use of the obviously fake alias.
Salmond was almost barred from flying back to Scotland in the summer because the incorrect name was on his ticket. The Mail on Sunday reported that the SNP stalwart was initially refused access to the flight but eventually persuaded staff with conformation emails he had received in relation to it.
The MP for Gordon reportedly travelled under the name of the Star Trek hero, played by William Shatner. Salmon is well known to be an avid Star Trek fan and deployed a reference following his famous referendum defeat. "The wrath of Khan will be as of nothing to the wrath of a "No" voter who has been gulled by the Westminster leadership" he said in the aftermath of his campaign.
Commenting on the news, Salmond said he will use a different pseudonym in the future. He said he would not use the name Spock because it would be illogical but perhaps the dogged advocate of Scottish independence might use the name of his fictional countryman Montgomery "Scotty" Scott, who in the Star Trek Universe was born in Salmond's home town of Linlithgow.