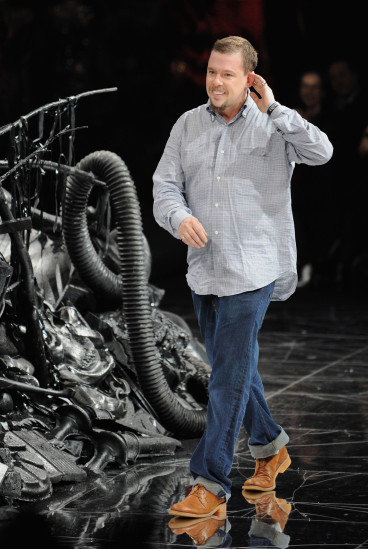 You might be able to buy the label Alexander McQueen if you have the cash but thanks to the work of a fashion student you will soon be able to wear the designer himself.
Central Saint Martin's (CSM) student Tina Gorjanc used DNA samples of the late designer, and CMS alumnus, Lee Alexander McQueen, to grow skin that is being treated and turned into leather accessories.
The project entitled 'Pure Human' is described as "an exploration of the intersection between luxury and biology". It initially took samples of McQueen's hair featured in plastic pockets on the labels of McQueen's MA university collection in 1992 (named Jack the Ripper Stalks His Victims). These samples were then harvested for the DNA before being turned into skin, with the student successfully growing a small sample.
Alexander McQueen, who died in 2010, often experimented and pushed boundaries within his collections which featured everything from taxidermy to blood on the runway.
Gorjanc's work takes the idea of explorative fashion even further. However, rather than a mere foray into Frankenstein-style fashion, Gorjanc's work is not aimed at ownership of the late designer. In fact, it seeks to highlight the fact that using another person's DNA is not an illegal act, and to illustrate what happens to one's body after they die.
Speaking to Dezeen, Gorjanc explained her motives, "The Pure Human project was designed as a critical design project that aims to address shortcomings concerning the protection of biological information and move the debate forward using current legal structures.
"If a student like me was able to patent a material extracted from Alexander McQueen's biological information as there was no legislation to stop me, we can only imagine what big corporations with bigger funding are going to be capable of doing in the future."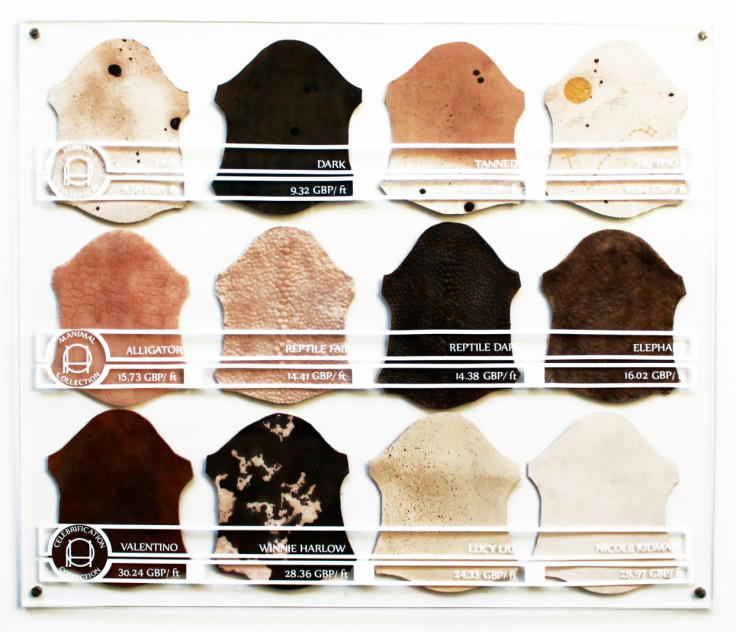 Describing her collection on the MA Material Futures site, Gorjanc also notes the "skin-related biotechnologies" she is investigating are being explored in the luxury industry.

"Major fashion and cosmetic companies have already signed research collaboration agreement with bioengineering institutes. Those collaborations are enabling the development of existing skin technologies – designed for specific medical problems – into enhancement of normal human functions and the extension of one's self beyond its body. "
The current owner of McQueen's 1992 collection has given permission for further samples to be used for a collection that will include leather jackets, purses and backpacks. As part of the Material Futures MA at Central Saint Martins, Gorjanc has already created examples in pig skin to show the proposed designs.