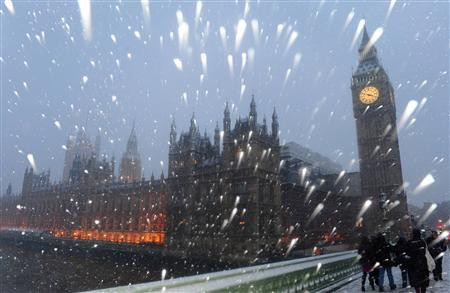 Shares in Alexon plunged on the FTSE Fledgling in morning trading after the womenswear retailer said that its sales had been severely hit by the recent heavy snowfall.
In the three weeks to 18 December Alexon saw it's like for like sales decline 19.9 per cent, taking like for like sales for the year to date down 4.7 per cent.
With more elderly customers, Alexon said that it had been more vulnerable than other retailers to the extreme cold. In addition the group said it had to temporarily close 40-60 stores due to the location of its outlets.
Alexon said that it expected the drop in sales to reduce its profit for the full year to 29 January by as much as £1.5 million.
The group said that it may breach its EBITDAR covenant with its bank, but that the bank had been "constructive and supportive" about the matter.
In a statement Alexon said, "Whilst the impact of the severe weather is disappointing, the Group continues to make good progress with the strategic initiatives, including store refurbishments, the streamlining of its logistics function and the replacement of its legacy systems. In particular, the Group is successfully building its multi-channel capabilities, through further developing its online and mail order partnerships .Looking ahead, this strategy will help mitigate the impact poor weather conditions has on our business. Online trading during the period, for example, has hit record highs for us up 129% for the three weeks to 19 December 2010. Accordingly we remain confident in the medium and long term prospects for the business."
By 11:00 shares in Alexon were down 16.67 per cent on the FTSE Fledgling to 12.50 pence per share.