Migrants from sub-Saharan Africa have been living in fear in Algeria after the government launched a crackdown on illegal migrants on 1 November. In a country whose ethnic heritage is dominated by those of Arab-Berber descent, it is being described as "the biggest hunt for the black man since independence".
The Algerian police claim that in recent years around 150,000 migrants, predominantly from Cameroon, Guinea, Liberia, Mali, Nigeria and Niger, have found refuge in Algeria's large cities to escape the scourge of war, insecurity or economic crises.
Amnesty International has a more conservative estimate. The organisation's Algeria office director, Hassina Oussedik, said in September that the country is home to some 100,000 migrants who have flocked there with the hope of reaching Europe through Morocco or Libya.
The roundup and collective expulsion of an estimated 1,400 West African migrants is being described as "the biggest hunt for the black man since independence" by Snapap (Autonomous National Union of Public Service Staff).
Due to lack of means or because the crossing to Europe is proving to be increasingly difficult, many have opted for a clandestine life in the relatively stable and rich North African country. Only 7,000 have refugee status.
In December, following a government announcement that it launched an operation to put an end to illegal immigration, police raided a number of neighbourhoods in the capital Algiers – where many sub-Saharan Africans live.
According to local reports, authorities have arrested illegal migrants – men, women ad children – in the streets, at their workplace and at home. Hundreds have been gathered in a detention camp on the western outskirts of the capital.
It has also emerged that several hundred migrants have been transferred to a camp in Tamanrasset, a town located 2,000km south of the capital. "As soon as you open the door, they take you away. I was taken with all my luggage, everything was stolen: the computer, the things in the house, the refrigerator, the money – they took everything," a migrant, who was sent to Tamanrasset was reported as saying by France Info.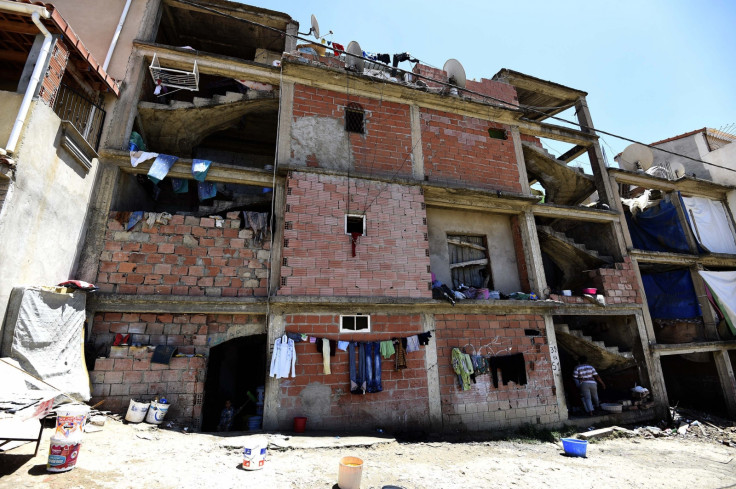 Amnesty International in September sounded the alarm regarding the deplorable conditions in which the migrants were living, marginalised by the authorities and ostracised by the population.
At the time, Elkhabar newspaper described how the organisation had warned against exploitative employers for whom migrants were forced to work. But these migrants, who include 24,000 Syrians, now face even more hardships.
A Guinean living in the capital described on Observers of France 24 website how he and others were lodged in abandoned construction projects, while working on those in progress.
"Our life boils down to that. We carry bags of sand [and] stones. We do all the jobs nobody wants to do. The bosses call us "comrades", [and] we have the impression that it means 'slaves'. But we have no choice, they are the only ones who accept to give jobs to illegal migrants," he wrote on the Observateur website.
Following the start of the crackdown, an Ivorian woman, who spoke under the condition of anonymity because of security concerns, explained that those who have escaped these roundups have now gone into hiding, and are living in fear. "We can not go to work anymore, we are afraid to go out because they are going to stop us", the woman told RFI.
On 18 December 2015, several associations and NGOs launched a new collective – dubbed the Algerian Immigration Platform – to facilitate discussions around migrants' rights and protection in the country of 40.4 million (2016 estimate).