Ali Mohammed al-Nimr, a Saudi anti-government campaigner that was arrested at 17 and sentenced to death by crucifixion at just 18, has marked his 21<sup>st birthday in prison – but a scheduled visit from his family was reportedly cancelled. Al-Nimr, one of Saudi Arabia's 2.7 million Shia minority, was arrested for his part in widespread protests against the Saudi government.
Al-Nimr was accused of a number of crimes including rioting, using petrol bombs against security patrols, robbing a pharmacy and encouraging pro-democracy protests using his Blackberry mobile phone. But activists believe al-Nimr's conviction is politically motivated as he is the nephew of vocal Shia cleric and campaigner Sheikh Nimr Baqr al-Nimr, who also took part in the protests in 2011 and was himself sentenced to death for terrorism offences by the state.
Saudi authorities have said that al-Nimr had broken his loyalty to the country's King Salman but that his future remains unclear – with possible pardons mooted.
The Free Sheikh Nimr Baqir Al-Nimr Facebook page said: "Tomorrow 20th December will be Ali Al-Nimr's birthday. He will spend it in solitary confinement awaiting death row. It will mark his 4th year in detention.
"His family have a short scheduled visit tomorrow to see him in Al-Ha'ir prison. What a bitter sweet visit that will be."
In September 2015, people claiming to be part of the hacking collective Anonymous, posted a series of videos and messages on YouTube under the hashtag #OpNimr in support of al-Nimr.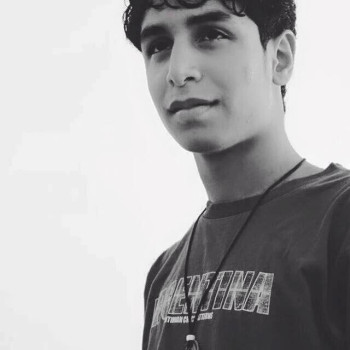 Labour leader Jeremy Corbyn has called on David Cameron to intervene in his possible execution – which protestors fear could take the form of a beheading in public.
"To David Cameron I say, Intervene personally with the Saudi Arabian regime to stop the beheading and crucifixion of Ali al-Nimr for taking part in a demonstration when he was 17," Jeremy Corbyn said to the BBC.
"Start by terminating the Ministry of Justice's bid to provide services to the Saudi prisons service" he added, "the very body which would be responsible for carrying out this barbaric sentence."
Child executions
Amnesty International describes Saudi Arabia as one of the "most prolific executioners in the world" and that its "record is worsening following a massive recent spike in executions". In the first six months of 2015, the monarchy executed 102 people – more than in all of 2014.
Last week the parents of another teenage Saudi activist, Abdullah al-Zaher, who was arrested aged just 15, launched a last-ditch appeal for help as they fear he may be executed. He was arrested after taking part in a protest in the country's restive Shia eastern province with other young Saudis in March 2012. He was charged with harbouring protesters, participating in demonstrations, setting fire to a car and throwing Molotov cocktails.
Under the UN Convention on the Rights of the Child countries are not allowed to sentence juveniles under the age of 18 to death. But Saudi law stipulates that a child under the age of 18 can be sentenced to death – if they show physical signs of puberty. Saudi Arabia is not a signatory to the convention, as it claims the agreement is in conflict with the country's strict interpretation of Islamic law.