Sheikh Nimr al-Nimr: Who is Saudi Arabia's most vocal Shia critic sentenced to death and crucifixion for dissent?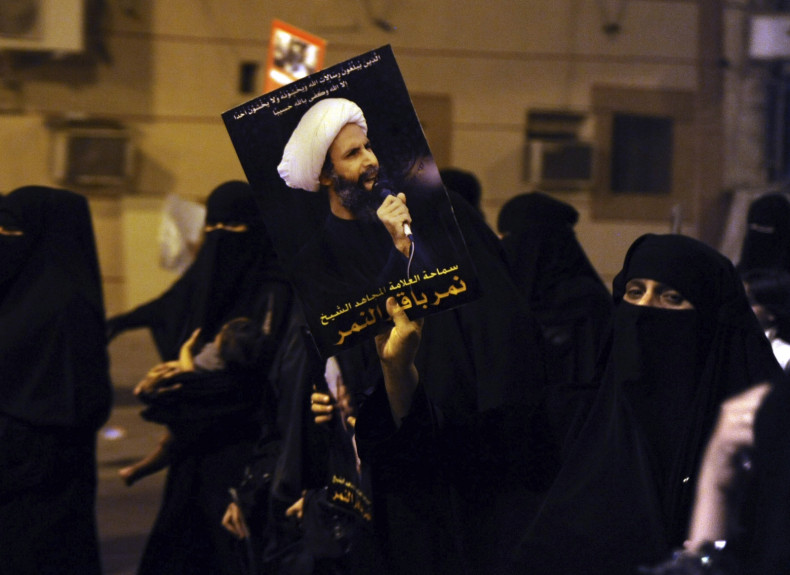 The image of Sheikh Nimr al-Nimr with his distinctive grey beard and turban has adorned placards and banners during protests in eastern Saudi Arabia for over a decade, if not longer, even if it is only the sentencing of his nephew, Ali Mohammed al-Nimr, to death and crucifixion that has catapulted the elderly Shia cleric onto the global stage.
Nimr was arrested in 2012 after supporting protests that were by then raging in Qatif and al-Awamiyah and was shot in the leg by police. His arrest and later conviction on a range of charges – including "encouraging foreign meddling" in the kingdom and insulting its rulers – caused days of rioting during which three protesters were killed.
On 25 October, it was revealed that Nimr's final appeal against his death sentence had been denied and he could be put to death at any time. As is custom in Saudi Arabia, the authorities do not reveal dates of executions until after they have taken place. Nimr's nephew, Ali, also had his appeal denied in September and could similarly soon face his sentence of beheading followed by crucifixion.
British Prime Minister David Cameron promised to raise the issue with Saudi Arabia, one of Britain's biggest trading partners and allies in the Middle East, after being asked about Ali in a television interview. Labour leader Jeremy Corbyn mentioned the case in his inaugural conference speech and TV pundit Bill Maher shared IBTimes UK's story on the case with his 3.23 million Twitter followers.
The publicity surrounding the case prompted Saudi Arabia to angrily call for the international community to desist from intervening in its judicial system. Saudi Arabia's ambassador to the UK, Mohammed bin Nawaf bin Abdulaziz, recently warned that the criticism could damage Riyadh's dealings with Britain over trade and counter-terrorism. The fate of Ali and his uncle has also led to increasing scrutiny of Britain's business deals with Saudi.
It is widely thought that Ali, now 21 but 17 when he was arrested and sentenced in 2012, was made an example of because of his uncle, who has for decades been one of the Saudi government's most vocal critics from the country's restive Shia minority that dominates its oil rich eastern province close to Bahrain. Saudi Arabia has long accused Nimr and other Shia leaders of being agents of Iran, Riyadh's most bitter ideological enemy.
Jailed eight times
Nimr rejected the terms of a landmark amnesty in 1993, which was signed between the Saudi authorities and Shia leaders, and permitted the release of prisoners and a return from exile for prominent activists who were living in Syria, Iran and the West. Following the deal, there was a return to violence that culminated in the 1996 bombing of the al-Khobar Towers, killing 19 US soldiers, which was blamed on Hezbollah al-Hejaz, a Shia extremist group.
Between 2003 and 2008, Nimr was jailed eight times for his involvement in protests and his fiery sermons against Saudi's rulers in Riyadh. In 2008, Nimr met US officials in a meeting later, revealed by WikiLeaks, arguing he was portrayed as extreme by Riyadh despite being committed to free and fair elections. Despite this conciliatory tone, he also "reasserted his ardent opposition to what he described as the authoritarianism of the reactionary al-Saud regime, stating he would always support 'the people' in any conflict with the government".
The report continued: "Al-Nimr is typically regarded as a second-tier political player in the Eastern Province [but is] currently gaining popularity locally, particularly with young people, as his words appeal to those disaffected by the general economic malaise experienced by Saudi Arabia's lower classes.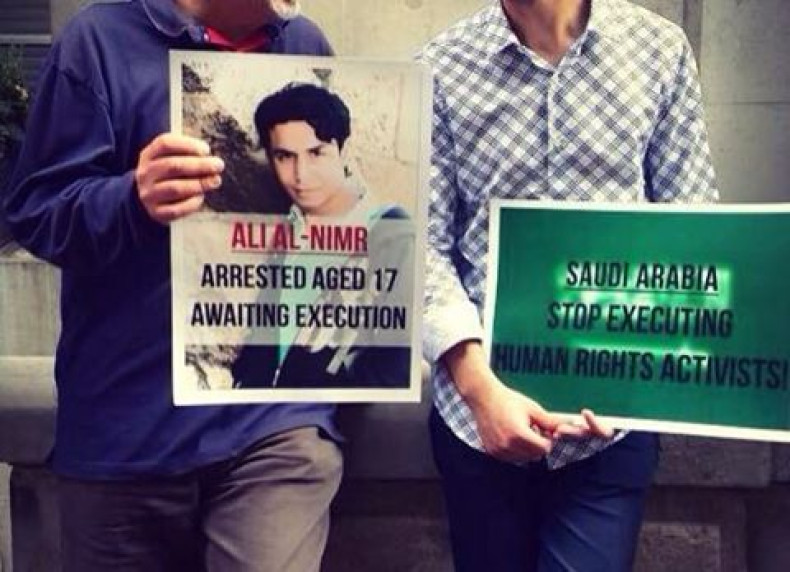 "Meanwhile, at a national and international level, with everyone from Salafi sheikhs to regional intelligence agencies, al-Nimr's words have gained him increased notoriety. It would seem his plan will be to continue forcefully calling for reform and creating unrest, endearing him to the disaffected, and fitting with his vision of instability as being the only catalyst for real change in the Kingdom."
Little surprise then that when the Arab Spring swept across the Middle East and North Africa in January 2011, Saudi's Shia saw their opportunity to seize the moment. In 2009, when many of his fellow clerics in Qatif and Awamiyah had reached an accord with King Abdullah, Nimr refused to decry the ongoing protests and was forced to go into hiding. But he returned on 25 February 2011, giving a speech at a small mosque near Qatif.
"With this speech and the participation in protests, al-Nimr positioned himself at the forefront of the protest movement. Nimr had become a symbol of [it] and emotions ran high," wrote Toby Matthiesen, senior research fellow in the International Relations of the Middle East at the Middle East Centre in Oxford and author of one of the few books on the Saudi Shia movement, The Other Saudis: Shiism, Dissent And Sectarianism.
He was duly arrested in 2012 and in October 2014, Saudi Arabia's Specialized Criminal Court found Nimr guilty of a host of crimes including, among others, incitement of vandalism and sectarian strife, failing to obey or pledge allegiance to then king Abdullah, calling for the collapse of the state and insulting relatives and companions of the Prophet Muhammad. The court was set up in 2008 to handle terrorism cases.
Pardon is only hope
Now his final appeal against the verdict has been refused, Nimr's only hope – like his nephew – is a pardon from King Salman. Even if this were to happen, though, both Nimr and Ali would likely have their sentences commuted to life imprisonment – a harsh sentence given the charges both men faced.
Matthiesen points out that while Saudi Arabia executes dozens of people a year, it has been decades since the kingdom has executed a political prisoner. Nonetheless, the Nimr cases come at arguably the worst time for Sunni-Shia relations in Saudi and the wider Middle East for decades. Saudi Arabia's Shia community has been hit by a brutal spate of suicide bombings, while Riyadh's relations with Tehran are at historic lows.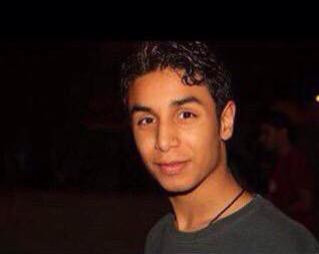 Ali Mohammed al-Nimr faces death by crucifixion for alleged participation in anti-government protests
Facebook
Meanwhile, Saudi Arabia's war in Yemen – which pits a Sunni Arab coalition led by Riyadh against a Shia Houthi rebellion allegedly backed by Iran – and the Syria crisis, where Iran backs Shia Bashar al-Assad and the Saudi Sunni Islamist rebels who seek to overthrow him, has kick-started a new Cold War between the two superpowers of the Middle East. This has only been compounded by Tehran's rapprochement with the US and Europe.
Indeed, King Salman may be more repressive than King Abdullah, but both he and his war is popular with Sunni Saudis and particularly with the hard-line Wahhabi clerics that are the al-Saud family power base. Shia Saudis, considered to be proxies of Iran, are no longer only considered heathens by the Wahhabis – but traitors.
"Under the new king there has been an upsurge in sectarianism [...]. Cracking down really hard on the Shia is a populist measure – executing some of these people would actually be quite popular in Saudi," said Matthiesen.
On the question of whether the publicity that the Nimr case has attracted is positive for the uncle and nephew facing a horrific death, Matthiesen says it is. In little over eight weeks, Ali Mohammed al-Nimr and Sheikh Nimr al-Nimr have become household names, with Ali's father authoring opinion pieces in Newsweek, among others, and interviewed all over the world.
Unlike those from the Sunni community who have called for political change – or even those who have joined Islamic State (Isis) or al-Qaeda and returned to the kingdom to be housed in correctional facilities – the Nimrs have no tribal or familial links that would encourage the authorities to take mercy. Apart from the attention of the wider world, they are are totally alone. Matthiesen added: "I think [the publicity] is their only hope."