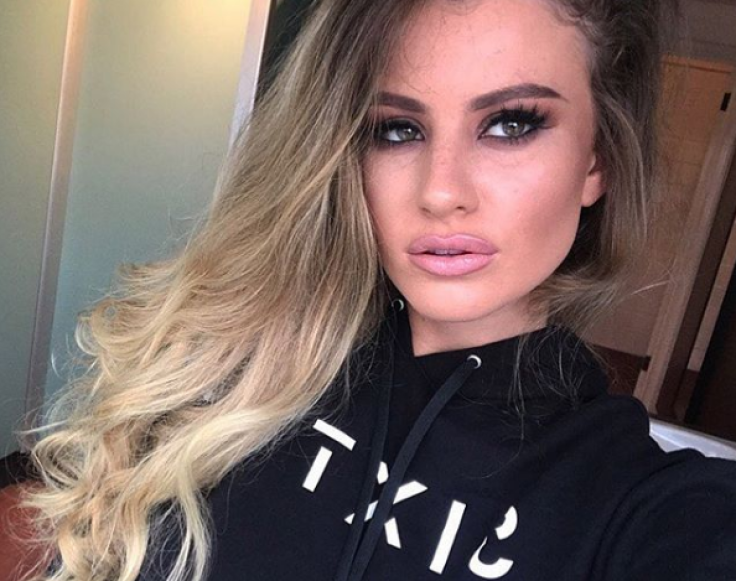 The alleged kidnapping of a British model in Milan could have been a publicity stunt, lawyers told a court on Monday (25 September).
Model Chloe Ayling, 20, was allegedly kidnapped and held hostage for six days as her abductor tried to sell her online for €300,000 (£270,000; $353,000) in July.
The model had travelled to Milan for what turned out to be a fake photo shoot on 11 July. She was allegedly drugged with ketamine and stuffed in a suitcase, before being driven to a remote farmhouse near Turin and held against her will.
The suspected kidnapper, Lukasz Herba, was apprehended when he took the model to the British consulate in Milan. He initially claimed he was part of an organisation called Black Death, which operates on the dark web, a section of the internet that people can use anonymously.
Herba then claimed he had been paid to kidnap the girl by three Birmingham-based Romanians, Italian news site TG COM 24 reported.
Herba's brother, Michal Konrad, is accused of having conspired with Lukasz to abduct the model. He is wanted by a court in Milan.
However, his lawyers claimed during an extradition hearing at the Westminster Magistrates' Court that there was a "set of anomalies", including the fact that Ayling and her captor were allegedly seen going shopping for shoes in Milan.
"There is a real risk that the entire case is a sham," Herba's lawyer, George Hepburne Scott, said.
"The same complainant [Chloe Ayling] , it seems, generated publicity from the fact she was near the scene of a terrorist attack at the Champs-Elysees in Paris," Scott continued.
"Prior to the release of the complainant, the kidnapper apparently issued a press release to a tabloid newspaper setting out that this lady was being held for auction."
Herba's brother was arrested in the Tividale area of Birmingham in August.
Prosecutor Florence Iveson said the man has been requested by the court of Milan in relation to a single offence of kidnapping arising from events between 11 and 17 July.
"The allegation is that Mr Herba acted in complicity with his brother, Lukasz Herba, and other unidentified persons to kidnap the victim in Milan. It Iis said she was drugged and kidnapped and a €300,000 ransom was demanded," Iveson said.
The court is to rule on the extradition hearing on Friday.
It is believed that Ayling was released after her alleged abductor discovered that she had a son, something that was against the organisation's rules regarding abduction of women
Upon return to the UK, the model released a statement saying: "I've been through a terrifying experience. I feared for my life, second by second, minute by minute, hour by hour. I am incredibly grateful to the Italian and UK authorities for all they have done to secure my safe release."