Almost one person an hour is dying from cholera in Yemen as the brutal war wages on
Outbreak affected more than 100,000 people in Yemen, as millions already coping with war and looming famine.
A cholera outbreak continues to claim lives in war-torn Yemen, where aid organisations say the epidemic is now killing one person every hour.
Cholera is a highly contagious bacterial infection spread through contaminated food or water.
The outbreak, which began in October 2016, has already killed some 800 people and affected more than 100,000 in the country, where millions are coping with a two-year-long civil war and a looming famine.
Rights groups and the UN World Health Organisation (WHO) fear there could be between 150,000 and 300,000 new cases by the end of the year.
"Yemen is in the grip of a runaway cholera epidemic that is killing one person nearly every hour," Oxfam said in a statement, adding that the country is on the verge "of an abyss" due to war and lack of food.
"Cholera is simple to treat and prevent but while the fighting continues the task is made doubly difficult. A massive aid effort is needed now," Sajjad Mohammed Sajid, Oxfam's Yemen Country Director, said.
The agency further warned the outbreak could be one of the worst of this century if efforts to tackle the epidemic are not put in place. The WHO said at least $66.7m (£52.3m) is needed to provide people with health, water, and sanitation services for six months.
Yemen has been ravaged by a civil war which erupted in 2015. The conflict has pitted Iran-allied Houthi forces – who control the capital Sana'a and are allied with loyalists of former president Ali Abdullah Saleh – against forces allied to the government of Abdrabbuh Mansur Hadi, based in Aden, supported by a coalition led by Saudi Arabia.
Both warring sides claim they constitute the government of the country. The UN estimated that the conflict has killed at least 10,000 people.
Some 12 million people are facing hunger in Yemen. Nearly 3.3 million people – including 2.1 million children – are acutely malnourished.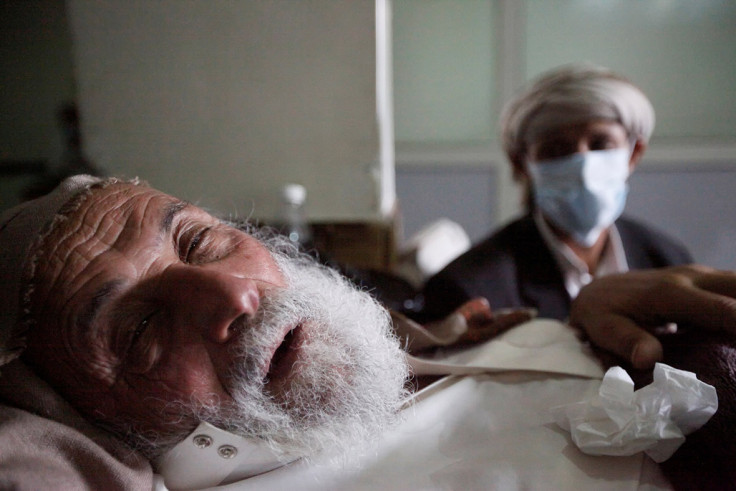 © Copyright IBTimes 2023. All rights reserved.