Amanda Knox charging fees of '£7000 to speak about Meredith Kercher murder'
The 30-year-old is registered with the All American Speakers agency and has been giving talks across America.
Amanda Knox has become a public speaker and has reportedly been giving talks 'about Meredith Kercher's murder' for a fee of £7,000.
Knox was convicted of the British student's murder in Italy in but was subsequently acquitted and is now offering her services as a speaker across America.
A profile of Knox on the All American Speakers agency read: "Foxy Knoxy, she was the blank slate to which everyone could project their fears, their judgement and their uncertainties. People really liked those stories: the "man eater", the "she-devil". And they convicted her."
Her fees for her public speaking services reportedly range between $5,001 – $10,000 (£7,000).
Addressing an audience in Virginia on Wednesday, the 30-year-old opened up about the moment she and her then boyfriend Raffaele Sollecito were caught kissing on camera the day after Kercher was killed. The image had her instantly branded in the media as a cold-hearted maneater and led to the moniker 'Foxy Knoxy' and sparked a media frenzy around the case.
She said she had been unaware how that would influence the public perception of her. "I didn't think ultimately that this would matter in a courtroom. I didn't see that train coming my way, because it never in my wildest nightmares occurred to me that I could be wrongfully convicted.
"When the prosecution and media crafted their story, they created this doppelganger version of me to fit that story," she added.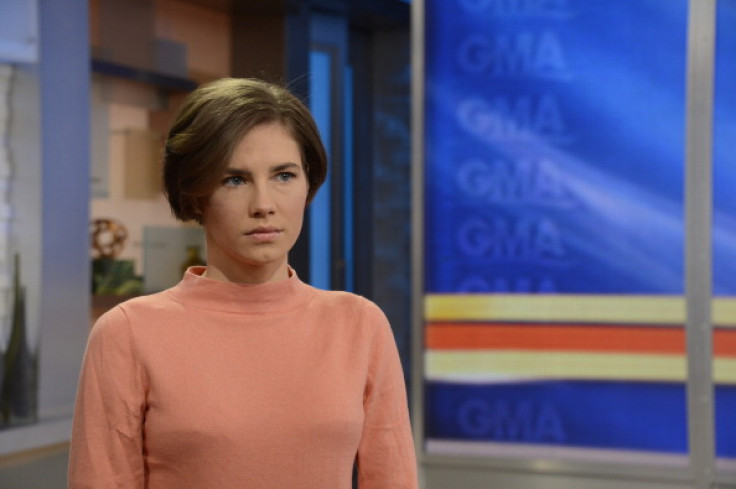 21-year-old University of Leeds student Meredith Kercher was sexually assaulted and stabbed multiple times. Her throat slashed, her body was found under a duvet in the Perugia flat she shared with Ms Knox.
Following the first trial, Knox and Sollicito, were initially found guilty of the murder. They each spent four years in prison but always maintained their innocence. They were both acquitted in 2015, when an Italy's highest court found there was no biological evidence linking them to the crime.
After her murder conviction was overturned on appeal Knox returned to Seattle where she penned her book, Waiting to Be Heard: A Memoir.
In 2014, she and Sollecito were re-convicted after prosecutors lodged an appeal, however, the Supreme Court of Italy dismissed the case against her a year later.
She has since forged a career as a writer and campaigner for people who have been wrongly convicted.
Rudy Guede is currently serving a 16-year prison sentence for the murder of Meredith Kercher, Metro reports.