Amanda Knox Vows to 'Fight to the End' Against Extradition from US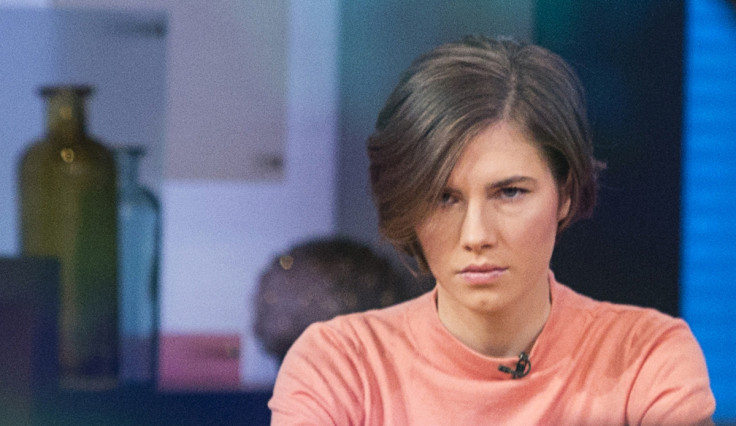 Attempts to extradite Amanda Knox from Seattle are unlikely to succeed, say diplomatic sources.
The 26-year-old American was found guilty of murder for a second time by an Italian court on 30 January and sentenced to 28 years in jail for the killing of British student Meredith Kercher.
Knox said she will never willingly go back to Italy, and will instead become "a fugitive".
She broke down in tears in a TV interview on Good Morning America, saying that she would "fight to the end" to stay in the United States and that the Italian court's decision "hit me like a train".
Once the murder sentence is confirmed by the Supreme Court, Italy can apply for Knox's extradition and arrest.
A US state department official refused to confirm whether the US has received a request, or whether the government would comply.
The US Department's deputy press secretary Marie Harf said: "We've been following it closely as it's gone through the Italian legal system.
"I don't have any more analysis of the Italian judicial procedure for you. But again, we'll just keep monitoring it and if we have anything else to say as we get further along in the process, we will.
"Extradition requests I understand, are legally private and confidential, so I don't think I have more comment than that. We do have an extradition treaty, which has been in force since 1984."
Legal experts experts say the US State Department will not send Knox back to a country where she was allegedly beaten by police and interrogated for hours without a lawyer or translator.
Knox has many supporters including Donald Trump and US senators who petitioned former US Secretary of State Hillary Clinton on her behalf, claiming it was "an anti-American trial".
Raffaele Sollecito, the former boyfriend and co-defendant of Amanda Knox, was also found guilty for the second time of killing Kercher.
Police said the 29-year-old was picked up in the village of Venzone, 40 miles from the border crossing. Italian media said he briefly crossed into Austria before returning to Italy, but his lawyer denied he was trying to escape.
"Raffaele Sollecito had no intention of fleeing. He went to the police station in Udine voluntarily," said his lawyer Luca Maori, who described the conviction of his client as being "devoid of logic".
© Copyright IBTimes 2023. All rights reserved.