Ukie and Film London have announced the launch of Games London in an effort to promote the UK's growing video game sector, with London Mayor Boris Johnson revealing a £1.2 million investment and the first London Games Festival, to be held in April.
The London Games Festival will encompass numerous events across the city, including this year's EGX Rezzed event, the Bafta Video Game Awards and the three-day Now Play This event at Somerset House. Games London is also hoping for other, smaller events to form part of the Festival Fringe.
A virtual "press conference" constructed inside Mojang's hit video game Minecraft was used to make the announcement. The video includes a in-game version of Boris Johnson delivering a speech in front of a blocky City Hall.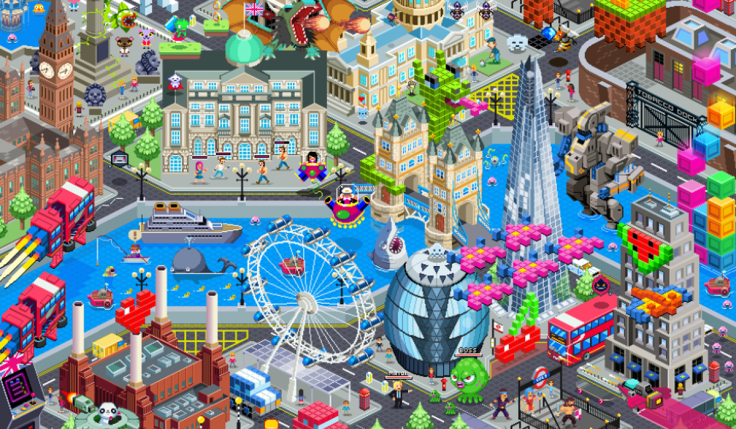 In a separate press release Johnson said: "London is already a star player when it comes to games and interactive entertainment, but international competition is fierce and we need to ensure our city can compete with our global gaming rivals.
"Through Games London we are supercharging an increasingly important sector for our economy, one that exemplifies the capital's reputation for creativity and innovation. From design to banking and civil engineering to film, games technology is being used in a host of different sectors.
"We are investing in a dynamic and constantly evolving industry to take London to another level as a world-leading capital for games and interactive entertainment."
Elsewhere in the press release the Games London programme promises to deliver the following.
A new annual London Games Festival – with the first taking place in April 2016 – to showcase and celebrate the industry's huge cultural and economic impact.
A new international business-to-business networking event to attract top investment to the UK.
Inbound and outbound trade missions to promote the tax relief and the sector overseas.
A range of training and skills initiatives.
The 2016 London Games Festival takes place from 1-10 April. It will also feature a new Games Finance Market event based on a popular initiative from Film London and a series of talks to be held at the BFI Southbank on 4 April.
For all the latest video game news follow us on Twitter @IBTGamesUK.